Go Farther. Stay Out Longer.
Need more space and power for your Android devices while on the go? Joy Drive is an external storage solution and portable power bank that enables you to enjoy movies and other media while also extending your device's battery life—anywhere, anytime.1

Offload 4k video, photos, and more.

Access media without WIFI.

Charge your Android devices.
Offload and Expand.
Joy Drive gives your Android devices extra media storage. Quickly offload up to 1000GB/1TB of data with built-in USB OTG. It's easy to connect your Android device directly to Joy Drive with the integrated cable then use the Seagate Mobile Toolkit app to copy, view, and manage media—no WiFi required.1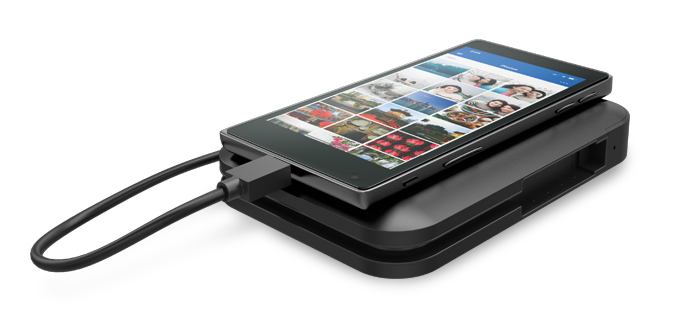 View, Edit, Manage—
Anytime, Anywhere.
Forget streaming lag times and lack of WiFi. Wherever your mobile lifestyle takes you, Joy Drive for Android provides you extra media storage. You can download 4k video, view offloaded photos and videos, watch previously downloaded movies, and manage all of your media while on the go.1
Boost Your Battery Life.
Give your Android devices extra power with this portable power bank designed to help you go farther and stay out longer.
What's In the Box?
Joy Drive
Integrated cable for your Android devices
Micro USB to USB-C Adapter
USB 3.0 cable
Quick Start Guide