MUNICH, DE — Seagate Technology plc (NASDAQ:STX), a world leader in storage solutions, today announced the Seagate Seven portable drive has been awarded the prestigious iF Design award. Seagate Seven is a high-design ultra-slim external drive with a depth of 7mm making it the slimmest way to carry 500GB of data. At the core of the minimalist industrial design and the premium all-metal enclosure is a 2.5-inch internal hard drive.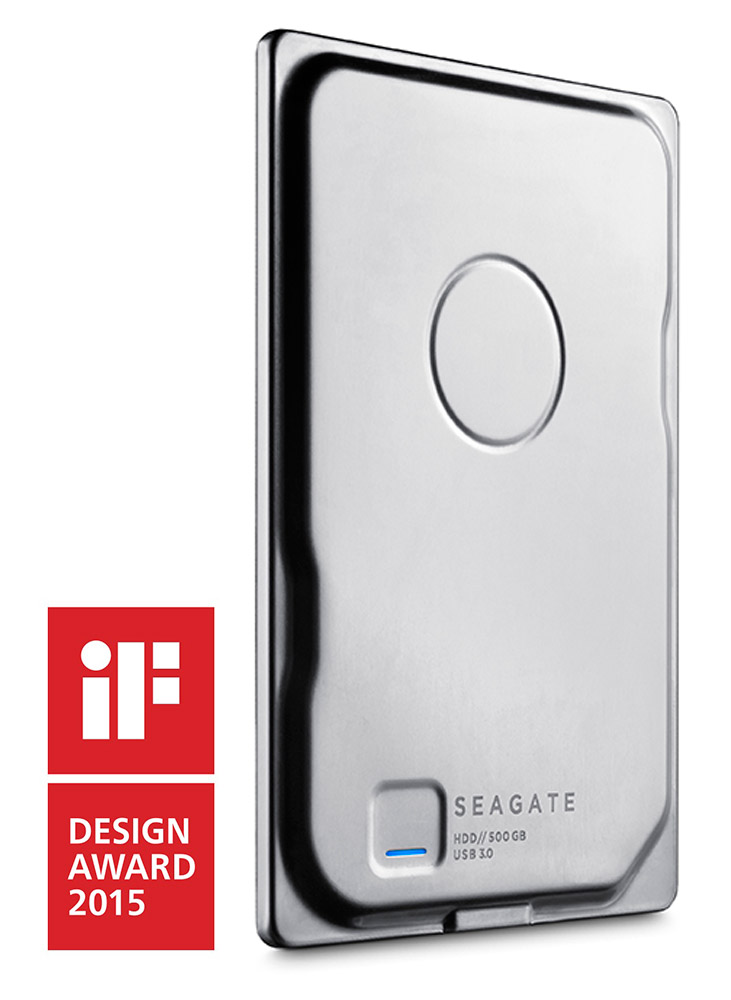 Seagate Seven, a high-design ultra-slim external drive with a depth of 7mm, has been awarded the acclaimed iF Design Award
"We have received tremendous feedback on our design efforts on Seagate Seven to make storage coveted by consumers knowing that design has always been a significant criteria in the purchasing decision," said Mark Whitby senior vice president of branded group at Seagate. "We are proud to be accepting this award validating our efforts and will continue to deliver attractive and useful products to our consumers in the future."
For over 60 years, the iF Design Award has been recognized the world over as a label of design excellence. The iF logo is an internationally established symbol identifying outstanding achievements in design. Seagate was chosen by the international high-profile jury from among nearly 5,000 entries from 53 countries who were all vying for this seal of excellence. Seagate Seven was entered in the discipline of product design / computer accessory category.
Seagate Seven will be available in the iF design app in time for the awards ceremony on February 27, 2015. The iF design app is a source of inspiration, an archive, a guide to and a mirror of contemporary design.
Seagate Seven in the iF design exhibition Hamburg
Seagate's award winning Seven portable drive will also be featured in one of three subsequent special shows in the iF design exhibition Hamburg. The iF design exhibition Hamburg is a permanent exhibition located in the center of Hamburg's HafenCity, the go-to place for those with a special interest in design and architecture.
Pricing and Availability:
Seagate Seven is a 500GB portable hard drive is now available for a suggested retail price of $99.99.
About Seagate
Seagate creates space for the human experience by innovating how data is stored, shared and used. Learn more at www.seagate.com. Follow Seagate on Twitter, Facebook, LinkedIn, Spiceworks, Google+ and subscribe to our blog.
©2015 Seagate Technology LLC. All rights reserved. Seagate, Seagate Technology, Seagate Seven and the Seagate logo, are trademarks or registered trademarks of Seagate Technology LLC or its affiliates in the United States and/or other countries. All other trademarks or registered trademarks are the property of their respective owners.