Laptop Ultrathin HDD Set to Redefine the Tablet and Mobile Computing Marketing
CUPERTINO, Calif. — Seagate Technology plc (NASDAQ:STX), a world leader in storage solutions, today announced its shipping its thinnest hard disk drive (HDD) ever to OEM partners — the Seagate® Laptop Ultrathin HDD. Just 5mm thin, the Laptop Ultrathin HDD is designed to be integrated into ultra-thin, lightweight mobile computing devices and tablets all while delivering high capacity storage at an affordable price.
"When we originally demonstrated this solution last September, we knew we had a truly innovative product that would empower our partners to reimagine mobile applications," said Steve Luczo, president, CEO and chairman of Seagate. "The strong support from our OEM partners indicates we have delivered on our vision and look forward to a new wave of innovative solutions enabled by this revolutionary product."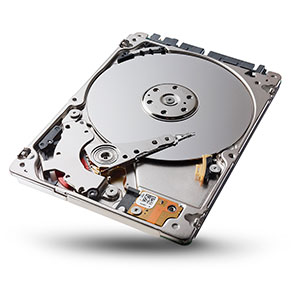 Seagate Laptop Ultrathin HDD
The 2.5- inch drive is just 5mm thin and weighs a mere 3.3oz— making it about as thin as four stacked credit cards and lighter than a deck of cards. It delivers up to 500GB of capacity in 25 percent less space than its previous-generation 7mm counterpart, freeing up valuable real-estate within portable devices to accommodate additional designed-in features such as longer-life batteries and better air circulation. An affordable alternative to SSD storage, Laptop Ultrathin HDD helps blur the lines between notebook and tablets by enabling new emerging applications like convertible and detachable storage.
"The new Seagate Laptop Ultrathin truly raises the bar, enabling us to finally create high-capacity, thin and light laptops that consumers crave at mass-market price points they can afford," said S.Y. Shian, corporate vice president and general manager of Asus' notebook business unit. "The drive's capacity, coupled with its ultra-slim, lightweight footprint, empowers our engineers to think out of the box and create truly ground-breaking, innovative system designs— it's a win- win for both us and the consumer."
Delivering the best cost per GB and cost per millimeter in the industry for ultrathin applications, the svelte high-capacity drive can support over 100,000 photos, 125,000 songs or 62 hours of high-definition video. The Laptop Ultrathin incorporates a 6Gb/s SATA interface for fast data transfer rates and comes with the industry standard SATA connection for easy integration into existing laptops supported by both hard drive and SSD storage. SED encryption is available on the 500GB capacity version.
The Seagate Laptop Ultrathin has a manufacturer's suggested retail price of $89. For more information on the new Seagate Laptop Ultrathin HDD please visit http://seagate.com/www/ultrathin.
Strong Industry Support
"Dell's heritage is built on empowering our customers to do more with their technology investments with our unbeatable back-end expertise and cost-effective, tailored solutions that empower end-users and IT administrators alike," said Kirk Schell, vice president, personal computer product group, Dell. "Our partnership with Seagate on hard disk drive technology enables us to provide our customers with reliable, leading-edge, thin and light ultrabook and laptop designs with long battery life and uncompromised storage capacity."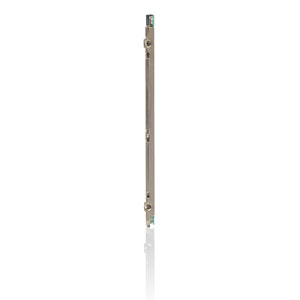 Seagate Laptop Ultrathin HDD
"Portable devices have a voracious appetite for data, yet at the same time, owners demand thinner and lighter systems. Seagate has solved both by productizing the Laptop Ultrathin HDD," says Richard Doherty, research director for The Envisioneering Group. "Slimmer than a pencil, this revolutionary new hard disk drive gives freedom to designers and convenience to consumers and businesses alike."
"Our primary focus is to create IT solutions that deliver value. With consumers ever-increasing demand for high-capacity mobile computing devices, coupled with today's data-intensive applications, cutting-edge technologies such as Seagate's 5mm HDD are crucial for meeting end-user's expectations," said Wentao Yang, vice president of Lenovo global procurement. "And this new drive delivers on all fronts— not only enabling higher performance in many applications but also delivering high-capacity storage and providing consumers with a premium computing experience."
About Seagate
Seagate is a world leader in storage solutions. Learn more at www.seagate.com. Follow Seagate on Twitter, Facebook, YouTube, Instagram and subscribe to our blog.
Copyright 2013 Seagate Technology LLC. All rights reserved. Printed in the United States of America. Seagate, Seagate Technology and the Wave logo are trademarks or registered trademarks of Seagate Technology LLC in the United States and/or other countries. When referring to drive capacity, one gigabyte, or GB, equals one billion bytes. Your computer's operating system may use a different standard of measurement and report a lower capacity. In addition, some of the listed capacity is used for formatting and other functions and will not be available for data storage. Quantitative usage examples for various applications are for illustrative purposes. Actual quantities will vary based on various factors, including file size, file format, features, and application software.