What's Included
Seagate Game Drive Portable Drive
USB 3.0 cable
Quick start guide
Seagate Game Drive for Xbox Halo Wars 2 Special Edition is a portable 2TB hard drive designed for use with Xbox One, Xbox One S, or Xbox 360. Store +50 games, install it in seconds through USB 3.0, and bring it with you to a friend's house. Halo Wars 2 game sold separately.
Branded with the face of Atriox
Works flawlessly with Xbox One, Xbox One S, or Xbox 360
2TB lets you store +50 Xbox One games
Plug-and-play setup gets you up and playing in seconds
Compact size and no power cable means it's perfect for your living room or to take to a friend's house
USB 3.0 interface delivers full-performance gaming
Game sold separately
A Drive That Knows Your Enemy
Hateful, intelligent, unstoppable. That's the brute you're up against. And the exclusive Seagate Game Drive for Xbox Halo Wars 2 Special Edition is here to usher you to the battlefield where he awaits.
Expand your console's storage capacity with the only external drive designed exclusively for Xbox One, Xbox One S, and Xbox 360. Lightweight and portable, the Seagate Game Drive lets you store a massive game library that can be taken anywhere.
Banish Your (Good) Games
To an awesome place, of course. Clear up space on your console's internal drive by storing +50* of your favorite titles in one portable drive.
*Average game size is 35–50GB.
Instant Power Up
Xbox automatically detects and sets up the Seagate Game Drive after you plug in.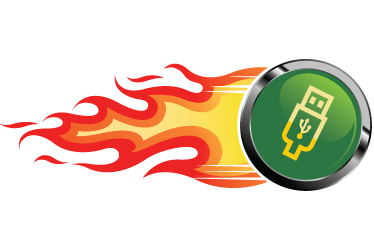 Pedal to the Metal with USB 3.0
Go full throttle with fast USB 3.0 speeds.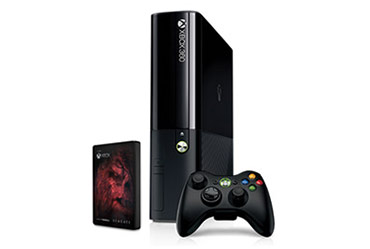 Works with Xbox 3603
Simply connect the Game Drive USB 3.0 cable to the USB 2.0 port on your Xbox 360.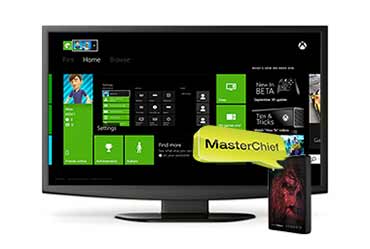 Glorify Your Gamertag
Xbox lets you name your Game Drive. "Master Chief," "Planet Sera," your gamertag—whatever you choose, get creative!
Bring the Fight to New Territory
Expand your battlefield by taking the Seagate Game Drive to a friend's house**. It's small enough to fit in your backpack and doesn't need a power cord.
** Requires Xbox Live login from original game owner.