Getting Started
Connect power
Place the adapter plug for your location into the channel on the power supply. Slide it down to lock it in place.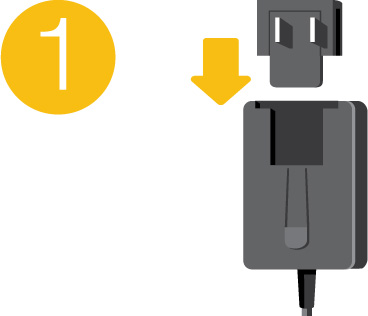 Connect the power cable to Expansion Desktop.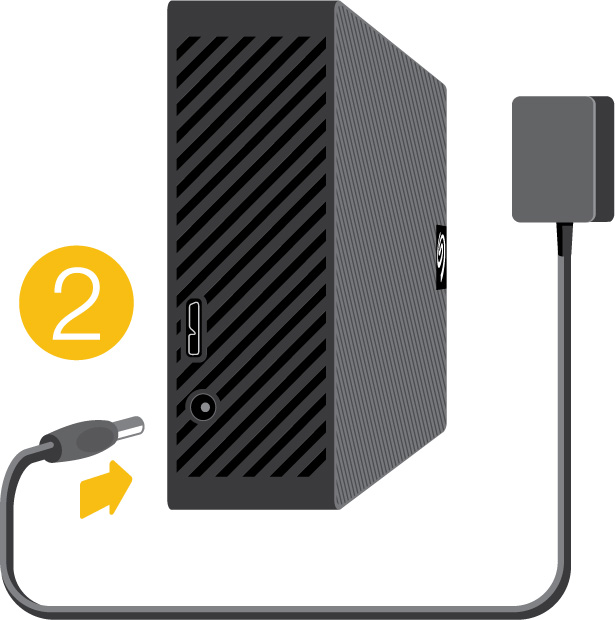 Connect the power supply to a live power outlet.
Connect to computer
Connect the USB micro-B end of the cable to the USB micro-B port on Expansion Desktop.
Connect the USB-A end of the cable to your computer's USB-A port.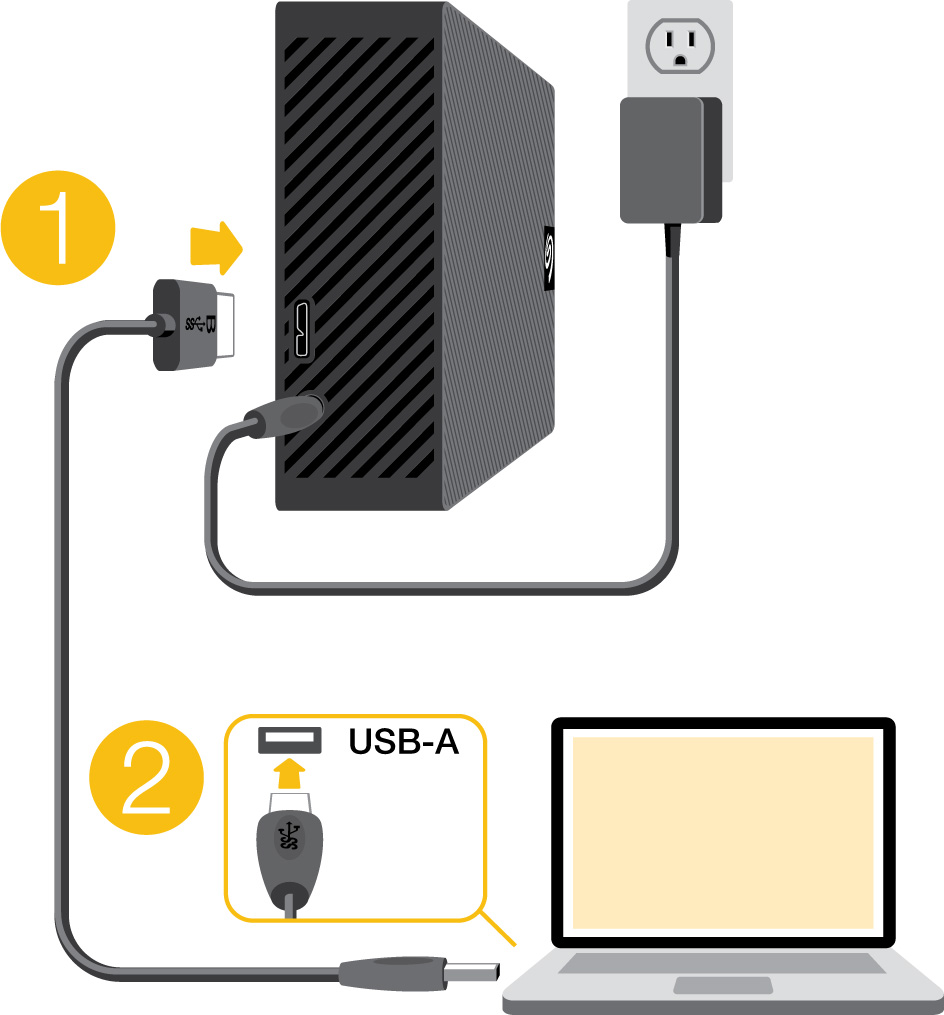 You can connect your Seagate device to a USB-C port on your computer. The USB-C port must support USB 3.0 or higher. A USB micro-B to USB-C cable is not included with this device.
Back up files
Expansion Desktop is ready for use!