Install and Connect PCIe Adapter
Step 1 - Insert adapter
Slide Lyve Mobile PCIe Adapter onto the guide pins at the back of Lyve Mobile Mount.
(Back view)
Step 2 - Attach shoulder screw
Insert the shoulder screw into the hole and tighten it.
Step 3 - Connect power
A  Snap the locking bracket onto the power cable.
B  Insert the power cable into the PCIe Adapter's power port.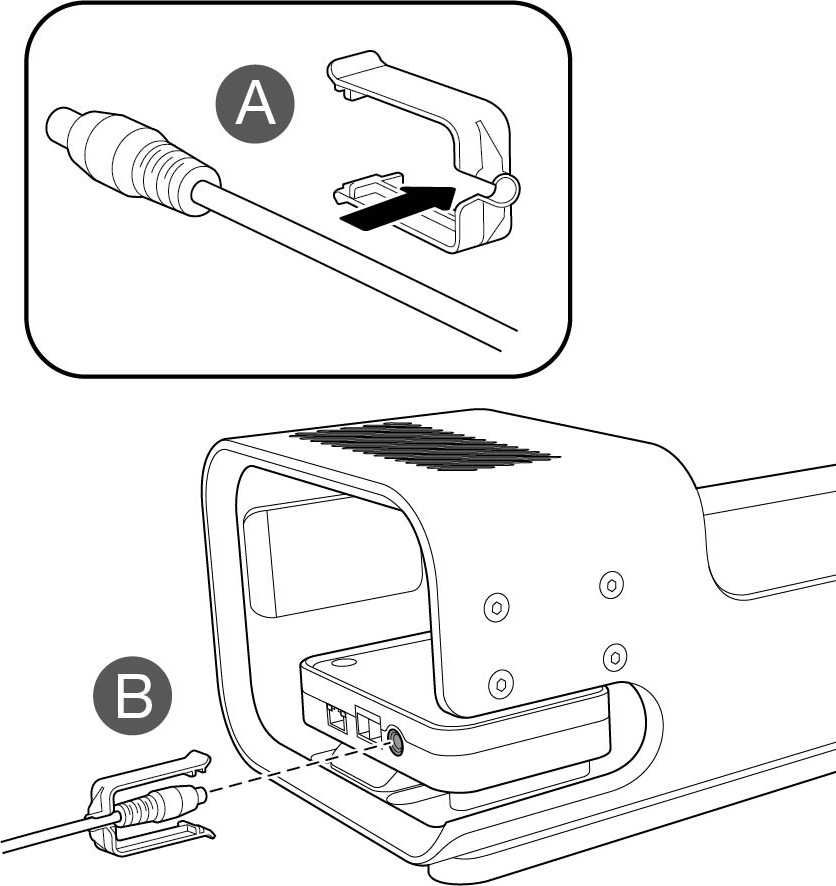 C  Confirm that the power cable is well connected.
D  Slide the locking bracket forward and clip it on the beveled rim on PCIe Adapter.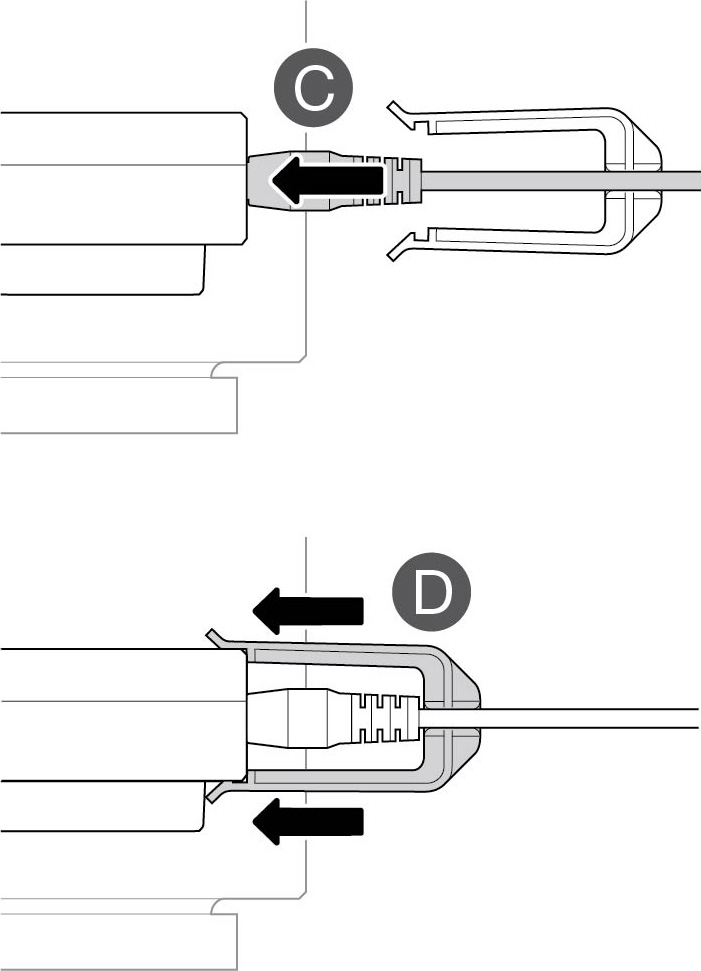 Step 4 - Connect cables
Connect the Ethernet cable (device configuration) and dual SFF-8644 cable (data) to PCIe Adapter.*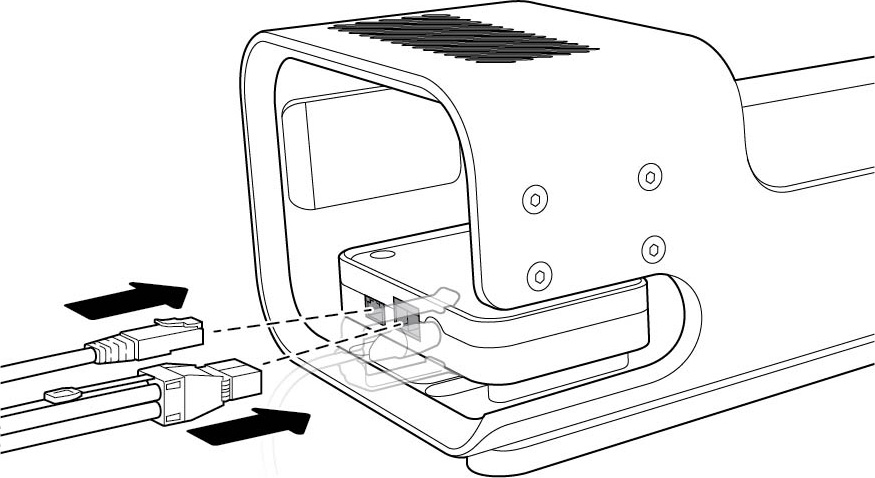 *Ethernet cable not included.