Welcome
Box contents
Seagate® One Touch with Hub
Power adapter (18W)
USB 3.0 cable (USB micro-B to USB-A)
Quick start guide
Minimum system requirements
Ports
You can connect your Seagate device to a computer with a USB-A port.
This device supports connections to computer ports that are USB 3.0 and higher.
Operating system
Go to Operating System Requirements for Seagate Hardware & Software.
Minimum free disk space
600MB recommended.
Views
Front
Connect devices to the hub ports to:
Access files and folder on connected external drives.
Charge mobile devices, even when your computer is powered off.
USB-C hub port—Delivers 3A of power to connected devices
USB-A hub port—Delivers 1A of power to connected devices
Back
Use the USB micro-B port to connect One Touch with Hub to your computer. Connect the included power supply to the power input port.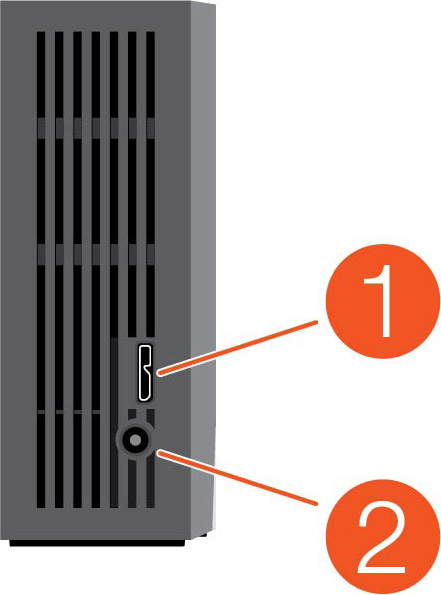 USB micro-B port
Power input