Account Management
What is the difference between a Business account and a Solution Provider account?
There are two types of Lyve accounts:
Business—Lets you create projects and subscriptions on behalf of your business.
Solution Provider—Lets you create projects and subscriptions on behalf of your customers and register deals with Seagate.
For additional details, see the Lyve Cloud Distributor FAQ.
How do I register a new billing account?
Go to lyve.seagate.com.
Click Get started.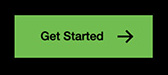 Click Register as a Solution Provider or Register as a Business.
Enter an email address and username, and then create and confirm a new password.
Use an authenticator app such as Google Authenticator or Microsoft Authenticator to scan the QR code and receive a passcode. Enter your passcode and click Continue.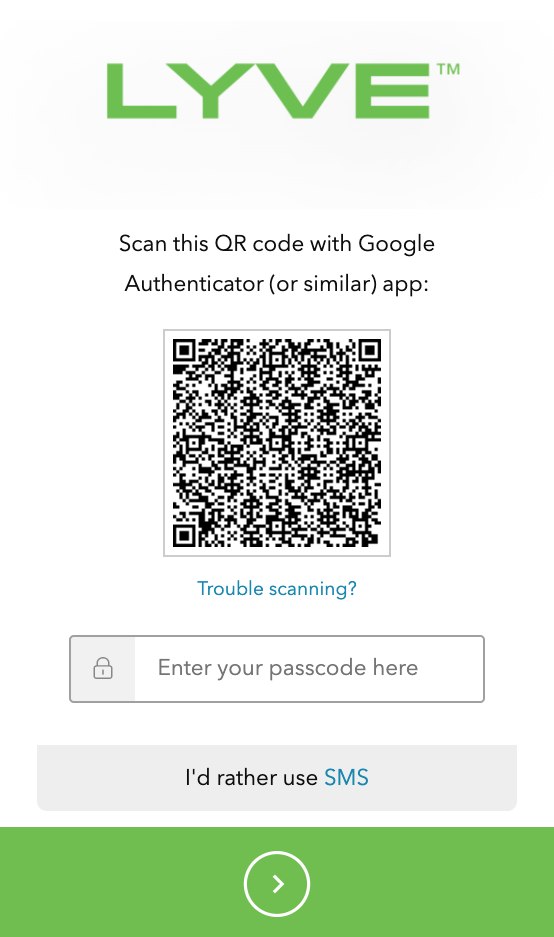 Alternatively, you can receive a passcode via SMS. Click the
SMS
option and enter your phone number to receive the 6-digit verification code. Note that carrier charges may apply.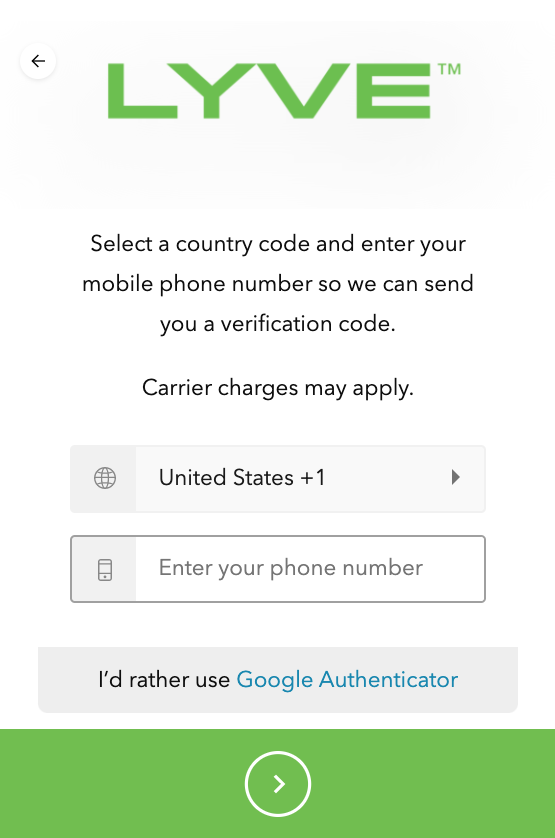 Enter the verification code sent to your phone and click
Continue
.
You're asked to record a recovery code. A recovery code lets you log in to Lyve Management Portal from other devices. Record the recovery code and keep it in a safe place. Once it's recorded, check the confirmation box and click Continue.
Follow the onscreen instructions to set up your account. Read the terms and conditions on the Account Information screen and check the boxes confirming your agreement.
European customers
You must submit a VAT ID to create your account. Enter your VAT ID and click
Submit
to validate it with the VIES (EU) or HMRC (UK) database.
Companies registered in Germany/Spain
—After submitting your VAT ID, enter the legal company name.

Companies registered in other European countries
—If you don't recognize the legal company name, make sure you entered the correct VAT ID. If you believe the resulting legal company name does not match your VAT ID, click on the VIES or HMRC database links or contact your finance team.

Click Continue.
Select a payment method: Credit Card or Pay by Invoice.
Credit Card: Enter your payment information and click Submit.
Pay by Invoice: You will need to complete a credit application form after creating your account. Select Pay by Invoice and click Continue. For more details, see How do I pay by invoice?.
Review your account info and click Confirm.
Depending on your business processes, you may have a need for multiple billing accounts. You can create additional billing accounts when signing in by clicking the Create New Billing Account button: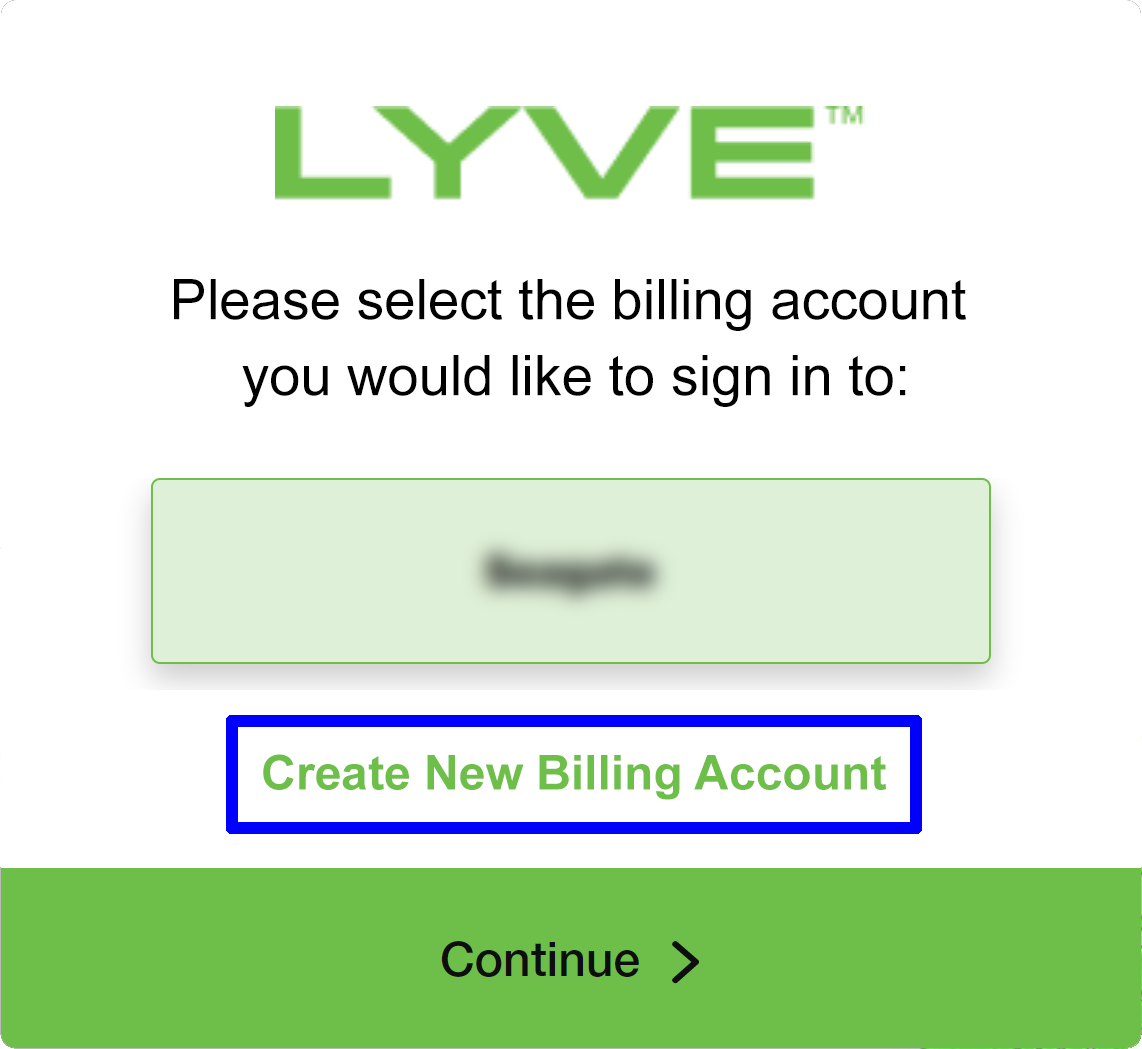 Note—Existing Lyve Cloud customers will receive an email instructing them to create a Lyve Management Portal account to view their Lyve Cloud subscriptions.