Overview
Choose Overview on the left to view the status of the system and check activities in progress. Overview also shows information about the last scan and the next scheduled scan.
Scan
The Scan button allows you to manually scan the NAS OS device. During the scan, Seagate Antivirus shows the number of objects scanned, infected and quarantined. The following options are available during a scan:


Pause: temporarily suspends the scan.
Stop: cancels the scan.
Seagate Antivirus deletes, quarantines or cleans infected files.
Overview for enterprise
An enterprise license includes the option for real time protection. When real time protection is enabled, Seagate Antivirus automatically scans and protects your NAS from viruses and malware. You can enable real time protection in the Settings tab.
Since real time protection is disabled by default, the overview page informs you that the NAS is not fully protected. The message changes to fully protected if you enable real time protection on the Settings page.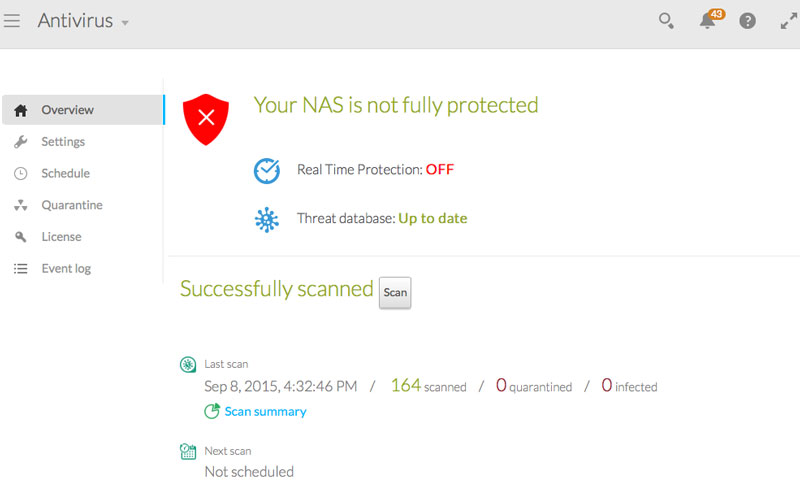 Important info: Real time protection is a great option to keep your NAS and its data safe from harmful files. However, enabling real time performance can reduce NAS performance due to the demand upon the CPU.