Installing an NVMe SSD Expansion Drive
Upgrade your FireCuda Gaming Dock with premium performance flash storage. Seagate recommends the FireCuda NVMe SSD.
 FireCuda Gaming Dock supports 2280 sized M.2 NVMe SSDs. Note that M.2 SATA SSDs with a 2280 size are not supported.

The SSD slot in Seagate FireCuda Gaming Dock is PCIe Gen 3. PCIe Gen 4 and higher SSDs offer great performance but they can only reach PCIe Gen 3 transfer rates when inserted into Seagate FireCuda Gaming Dock.
Review the precautions below before installing your NVMe SSD to avoid damaging it. Safely eject the FireCuda Gaming Dock volume in the operating system and disconnect its cable from your computer.
For your safety, removing the end cap automatically powers off FireCuda Gaming Dock.
Precautions
Your drive may be exposed to handling and electrostatic discharge (ESD) hazards after unpacking. Observe the following precautions:
Keep the NVMe SSD in the electrostatic discharge (ESD) bag until ready for installation to limit the drive's exposure to ESD.
Make sure FireCuda Gaming Dock is turned off and unplugged before removing the end cap.
Wear a properly grounded anti-static wrist strap throughout the entire installation procedure. Wrist strap not included.
Handle the NVMe SSD by its edges or frame only. Do not touch the connector pins or the printed circuit board. Rest the NVMe SSD flat on a padded anti-static surface until mounting it.
Remove the end cap
Gently pull on the end cap to loosen and remove it.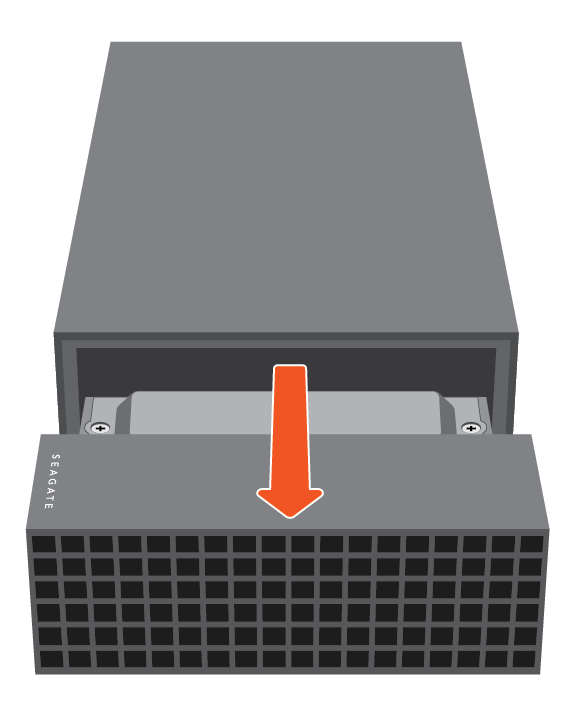 Remove the protective plate
Remove the two screws fastening the protective plate to the tray. Remove the protective plate.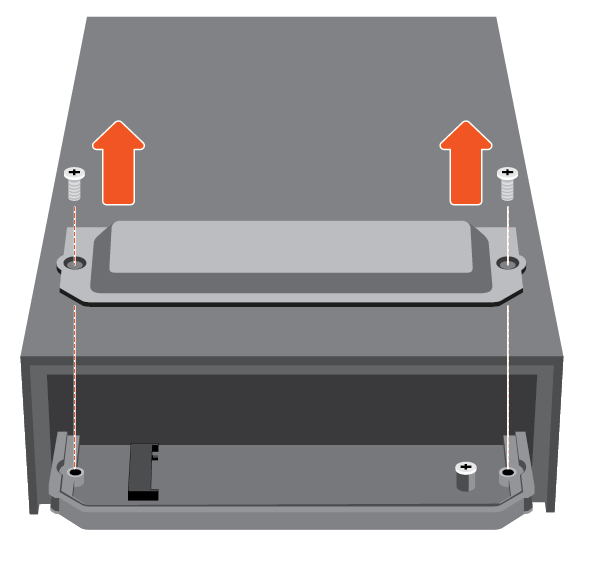 Remove the mounting screw
Remove the mounting screw from the tray.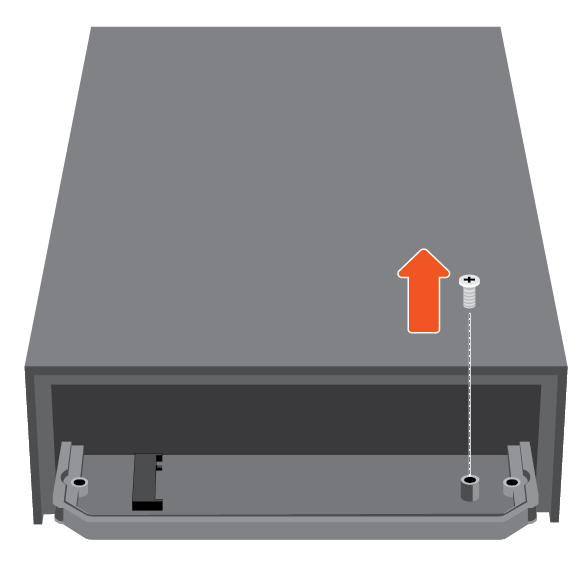 Insert the NVMe SSD card
Check to make sure that the notch on the NVMe SSD is correctly aligned with the divider in the slot. Gently push the NVMe SSD into the slot until it's firmly seated.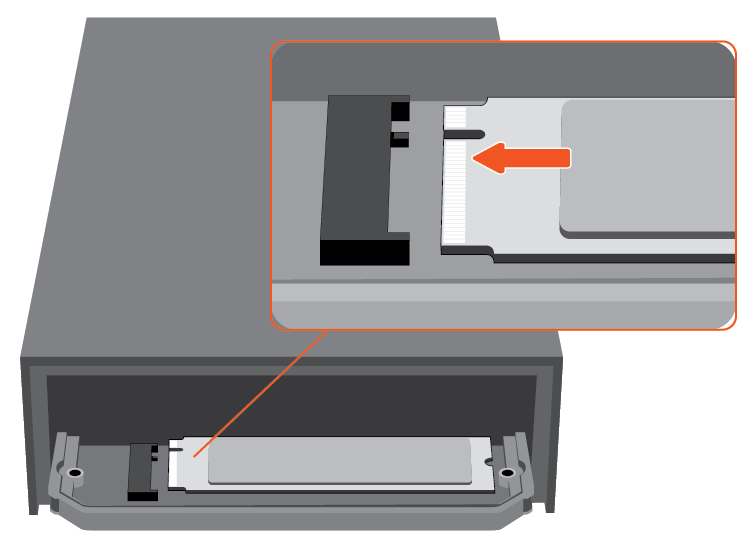 Replace the mounting screw
Hold down the NVMe SSD while you replace the mounting screw. Make sure the SSD is secured in place.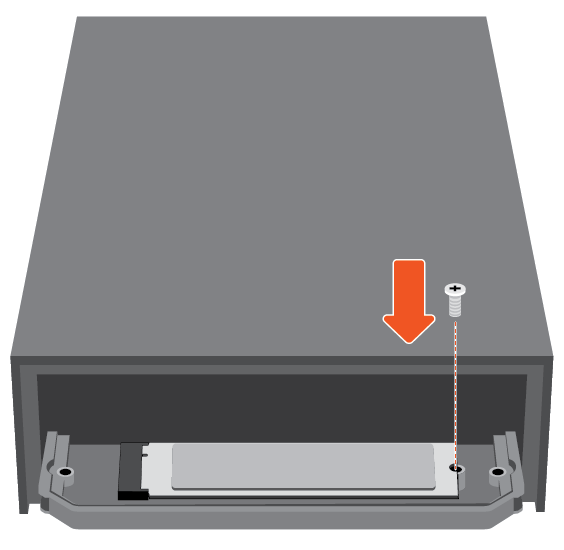 Replace the protective plate
Cover the SSD with the protective plate and replace the two screws.
 The plate protects the SSD from dust and dissipates heat. Not covering the SSD with the protective plate could lower performance and possibly damage your drive.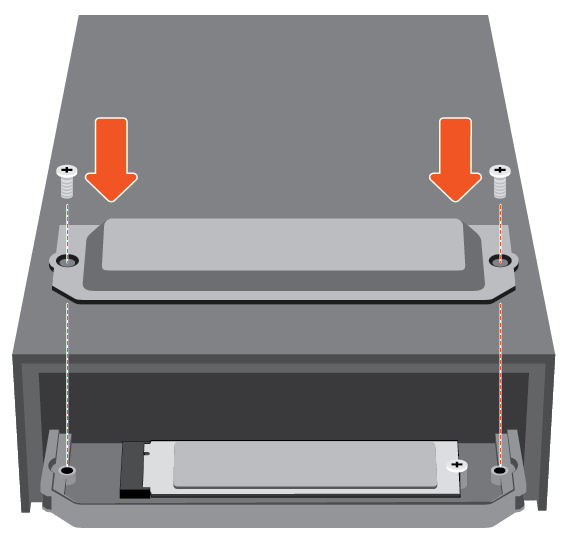 Replace the end cap
Gently push the end cap into the enclosure to return it to its original position.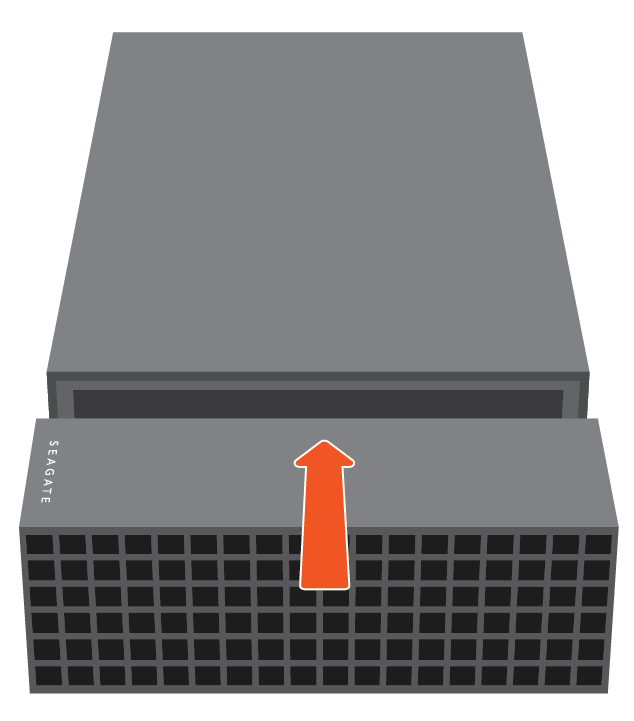 Check formatting
If your NVMe SSD is not formatted, use your operating system's disk utility to format it for best performance.
 Formatting erases all data on a storage device. If you have data on the NVMe SSD, make certain to back it up before the format. Seagate is not responsible for data lost to formatting, partitioning, or using a Seagate storage device.