Connecting Mobile and Storage Devices to Wi-Fi Networks
The following instructions describe how to:
Connect mobile devices to a wireless storage device
Connect a wireless storage device to a Wi-Fi network
 Tip: You can also use the media app to connect mobile devices to compatible network-attached storage devices (NAS). Both the mobile device and the NAS must be connected to the same network.
Connect your mobile device to your wireless storage device
Download and install the free Seagate Media app from the Google Play Store and from the Amazon Play store.
Power on the wireless storage device. The Wi-Fi LED will blink for approximately one minute. Wait for the Wi-Fi LED to turn solid before moving to the next step.
On your mobile device, browse to Settings > Wi-Fi.
Select the storage device from the list of Wi-Fi networks.
Launch the media app.
Connect your wireless storage device to a Wi-Fi network
The following instructions assume that you have already connected your mobile device to your wireless storage device.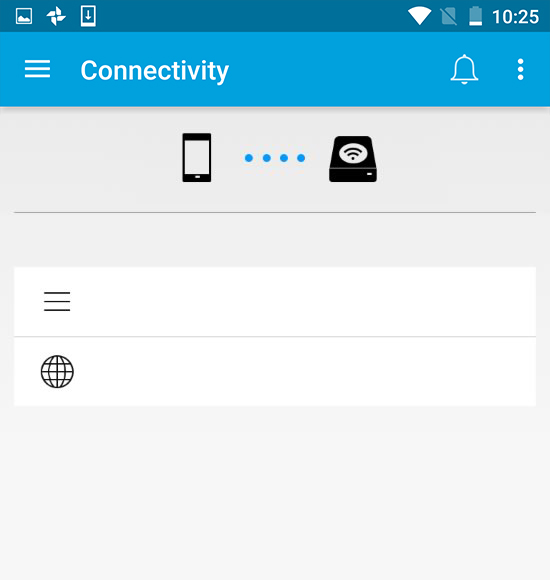 Note: The storage device consumes more battery charge when it is connected to the Internet.
From the Home screen, tap on Connect Product to the Internet. Product is the name of your compatible storage device (for example, Seagate Wireless or LaCie Fuel).
Tap on the network you want to join. If security is enabled on the selected Wi-Fi network, enter the password.
Optional. Tap on the checkbox for Connect to this network automatically.
Optional. Tap on the checkbox for Secure this network. This option prevents unauthorized users from accessing the network.

 Note: You may experience a brief interruption in the connection to the wireless storage device.

The Home page shows connection to the Wi-Fi network.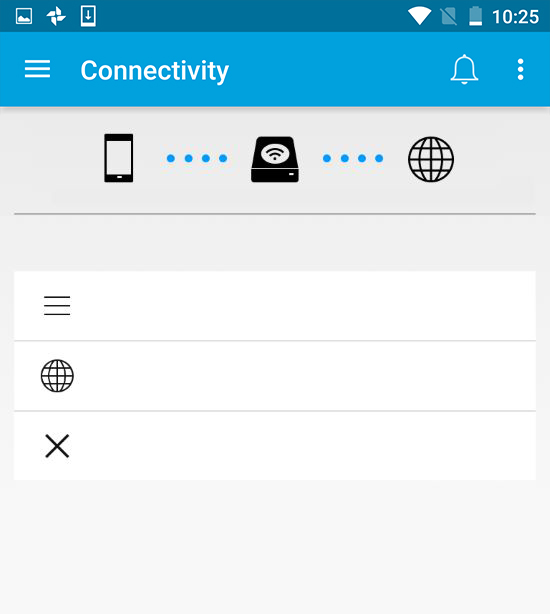 Wi-Fi channel selector
If you are experiencing problems connecting or staying connected to your storage device, there may be another device on the same Wi-Fi channel. Follow the instructions below to change the storage device's default Wi-Fi channel.
Tap the More icon on the top right and then select Settings.
Tap Server Settings and then select Change Default Wi-Fi channel.
Select a Wi-Fi channel and then tap Change.