Return to Community Engagement
Community Snapshots
Numerous activities around Seagate's global footprint contribute to education, environmental sustainability, and community well-being.
AMERICAS
Brazil
Employees in Manaus, Brazil journeyed up the Rio Negro river to the remote Julião community. Selling sweets and jellies made from jungle fruit is a major source of income for the Julião, and Seagate volunteers donated money to upgrade their commercial kitchen. They also helped community members make products for sale and planted fruit trees.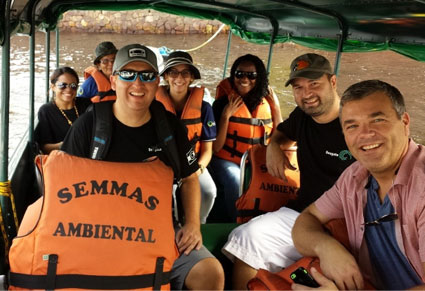 Colorado
Women engineers from Seagate participated in the Expanding Your Horizons Conference at the University of Colorado-Boulder, which aims to inspire middle-school girls to pursue a career in a STEM field. The event featured hands-on workshops and discussion about what courses to take in high school to prepare for a career in engineering.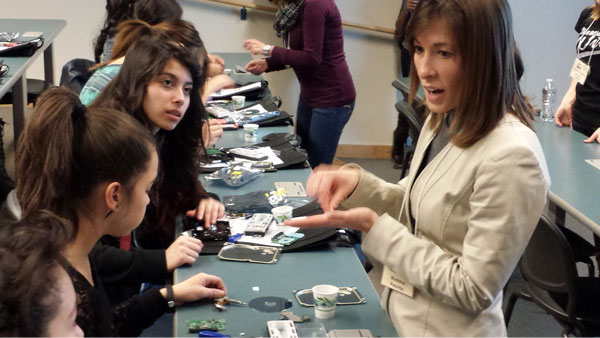 Minnesota
Seagate volunteers demonstrated how hard disk drives work, speed of data transfer and other science topics at eight displays during Technology Day, part of a week-long event at Minnesota's Bakken Museum. The event, designed to show how technology and science work together to improve lives was attended by more than 500 children and parents.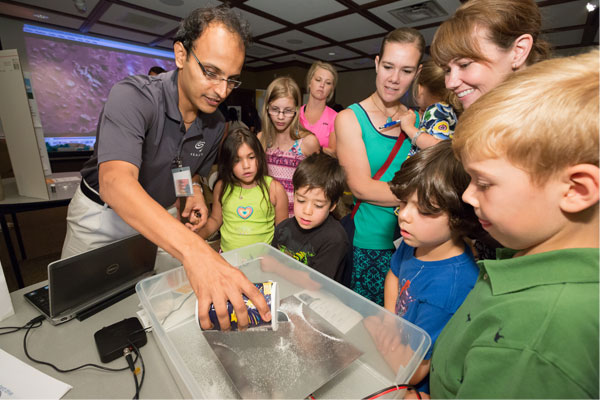 Mexico
Employees from Seagate's Guadalajara facility gave their time and energy to make a difference at the Corazon school, a local elementary school. Employees built new beds in the school garden and put in new plants, including vegetables and spices.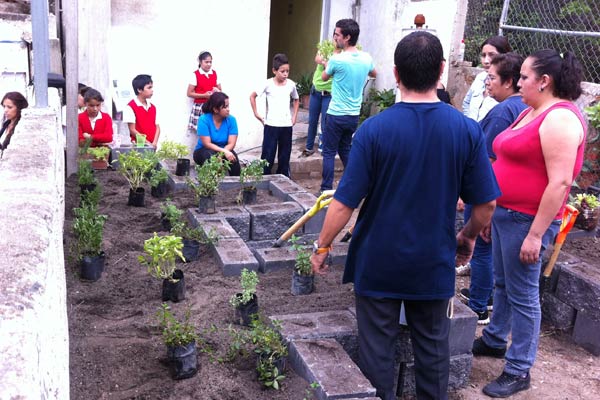 Oklahoma City
Employees maintained an ongoing relationship with the Regional Food Bank of Oklahoma. The team donated time, food and dollars to support the Food Bank, which feeds well over 100,000 meals weekly, 37 percent of which are to children.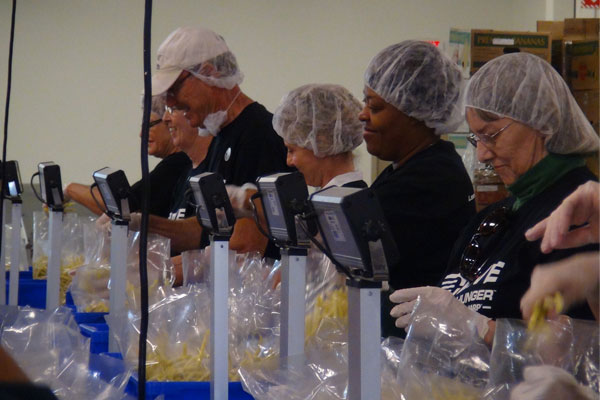 Northern California
San Francisco
Three hundred-plus Seagate employees converged upon San Francisco's McLaren Park, where they trimmed trees and shrubs, removed debris, cleaned up a children's playground and more. The cleanup was part of Seagate's annual Worldwide Sales Meeting, intended to foster teamwork while contributing to the local community.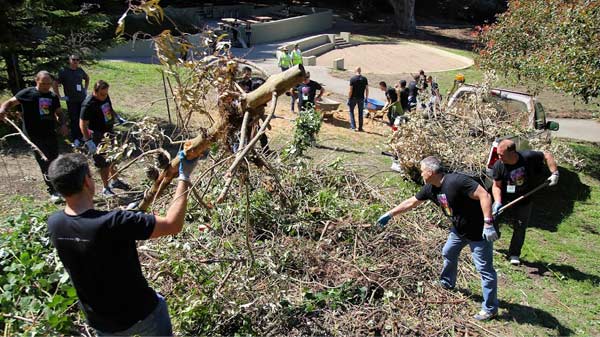 Fremont
The newly opened Fremont Research Center hosted a student tour in which youngsters from a nearby high school saw the operations including cleanrooms and labs.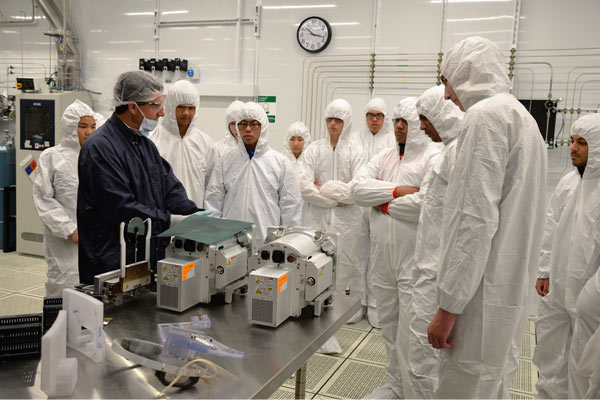 Silicon Valley
More than 50 Seagate volunteers served as judges and coordinators at the annual Tech Challenge, Silicon Valley's premier engineering-design competition for youngsters. About 2,000 students -- more than 40 percent girls -- comprising 600 teams built gliders designed to follow an assigned flight path. More than 40 percent of the participants came from low-income communities.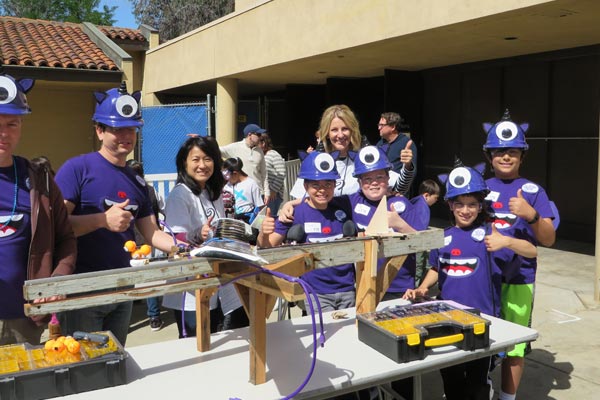 EMEA
Northern Ireland
Seagate organized and delivered the annual "Seagate Real World Science Conference." Some 300 students received hands-on experience of a whole host of STEM-related careers, from CSI sleuthing to building rockets and programming robots.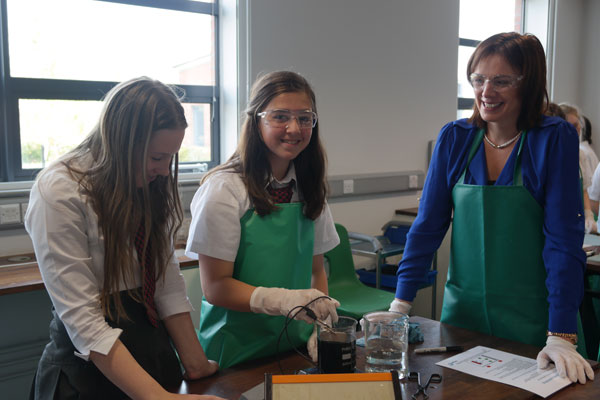 Company volunteers provided a holiday meal to more than 150 senior citizens in partnership with Age Concern, Northern Ireland's leading charity that provides care, advocacy, services and funds to address the needs of the elderly.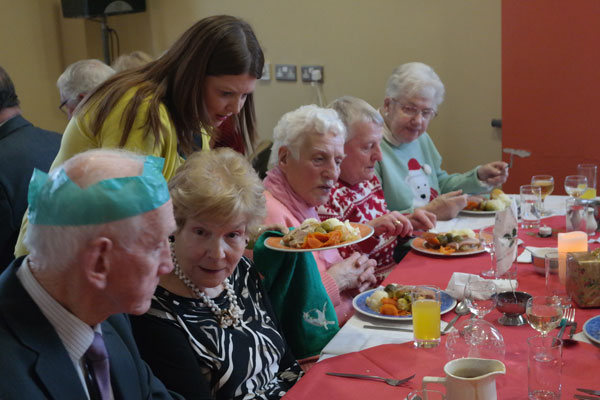 ASIA
China
More than 200 local children enjoyed a day-long event at which more than 30 Seagate Wuxi employees demonstrated the scientific principles behind magic tricks. The children also learned to do magic tricks at the event, held as part of national Childrens' Day in China.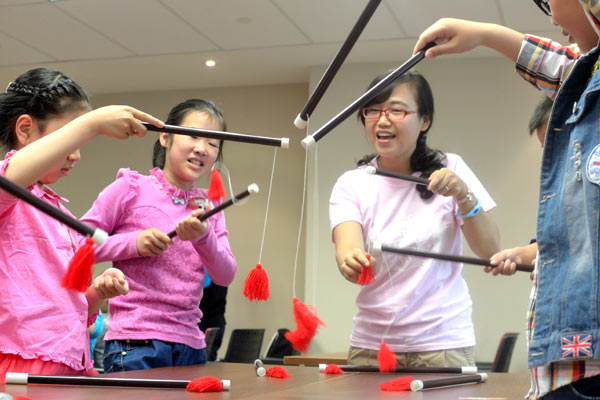 In partnership with the World Wildlife Fund, Seagate donated surveillance and storage equipment to a giant panda habitat in Western China. The equipment is being used to monitor the pandas and their environment as part of conservation and preservation efforts.
India
In Bangalore and Pune in August 2015, 66 Seagate volunteers reached 150 needy children through the Smile Foundation. Activities included a math and science challenge to create informational posters based on science themes such as pollution, hygiene and geometry; mural painting on tech themes; and a straw tower building competition. The children also enjoyed giveaways and prizes.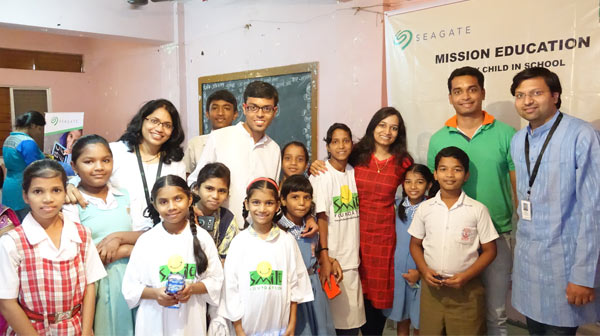 Seagate also reached out to the Smarthanam Trust for the Disabled in Bangalore and the Anantrao Pawar English Medium School in Pune. Activities ranged from cricket to math and science games to lunch.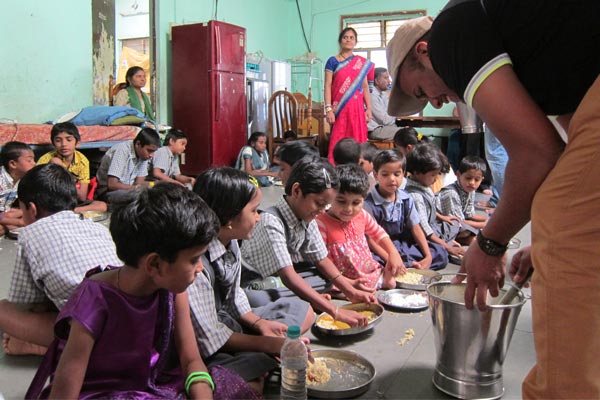 Korea
In Korea, employees helped elementary school students build mechanical models – battery-powered miniatures – at a local welfare center for children. The employees demonstrated how motors work, and helped the students to build various mechanical models such as aircrafts, cranes, and racing cars.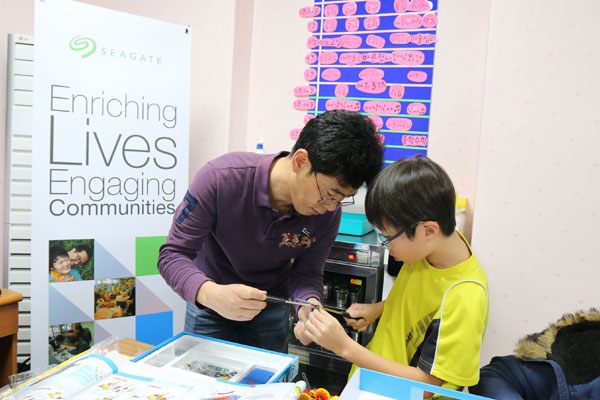 Malaysia
More than 60 employees volunteered at the two-day Penang International Science Fair, attended by more than 55,000 students, families friends and the general public. Seagate's exhibits included a station to create messages using binary codes that were "read out" by a computer, and a 3D photo booth that showed how digital photo data is stored.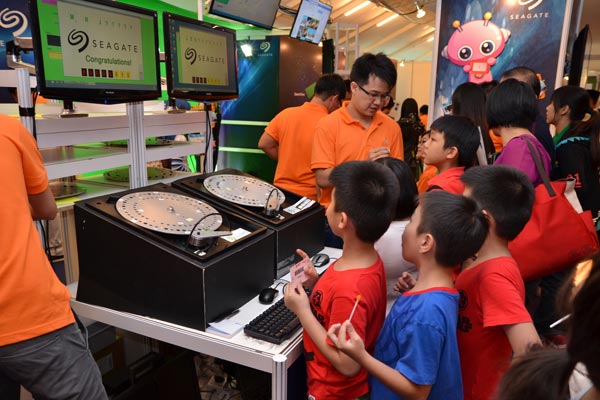 Students at Johor's SMK Taman Universiti II, a local secondary school, experienced a claymation workshop thanks to Seagate. Seagate volunteers led 50 students through the claymation, or "stop frame," animation process, from storyboarding to filming.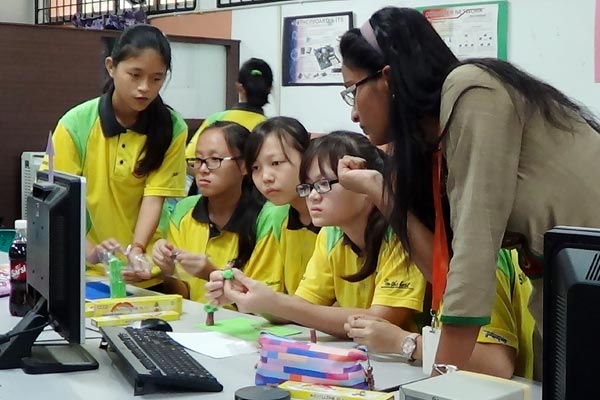 Singapore
Students at Life Community Services Society in Singapore, which provides support services to underserved children and families, unleashed their creativity via 3D printing. The youngsters created 3D items including a model of the Singapore skyline, F1 race cars and a hard disk drive.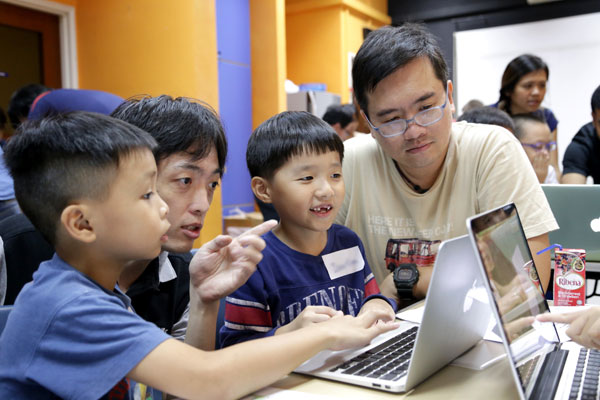 Thailand
Some 2,000 needy students enjoyed a rare overnight field trip to Thailand's National Science Museum, thanks to Seagate. The youngsters hailed from outlying communities on the far outskirts of Bangkok, where many families are migrant and whose only source of income is farming or labor. The children enjoyed activities and displays at the museum complex, home to three different facilities focusing on general science, natural history and IT, respectively.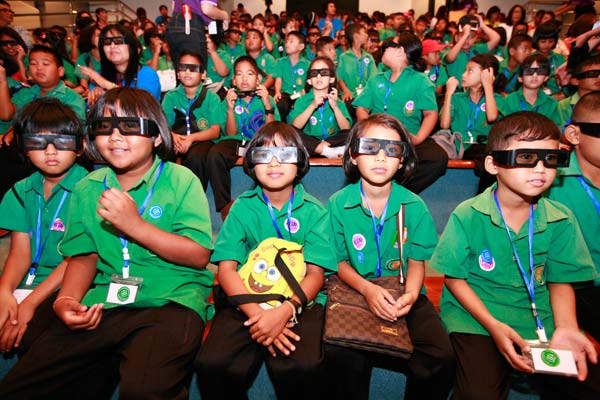 Also in Thailand, Seagate Korat supplied funding and volunteers in support of the "7th Expanding Your Horizons (EYH) Thailand Conference." The event, put on by the National Electronics & Computer Centre and Suranaree University of Technology, reached more than 230 junior high school girls with a STEM learning experience. The two-day, one-night event was aimed at cultivating an interest in STEM careers. Approximately 90% of the girls who participated in local EYH conferences over the past seven years have pursued higher education in STEM-related fields.