First things first, if you need help installing Lightsaber Collection Gen4 PCIe NVMe SSD into your PC, head to our step-by-step article How to Install & Format your M.2 NVMe SSD.
Once your SSD is installed, you can follow these steps to swap out the preinstalled faceplate for the one you prefer.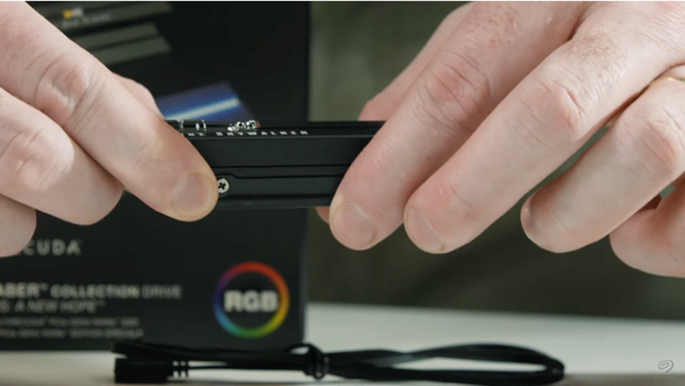 STEP 1
To switch faceplates, gently place your fingers on each side of the heatsink that is currently installed. Be careful to avoid touching the M.2 plug.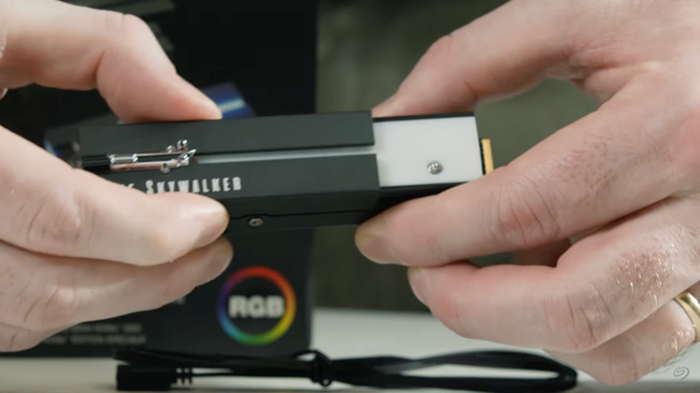 STEP 2
Gently side the faceplate to the left or right until it detaches from the heatsink. 
STEP 3
To attach a different plate, first note the location of the two parallel alignment tracks on either side of the drive and the retention ball bearing on the top of the heatsink.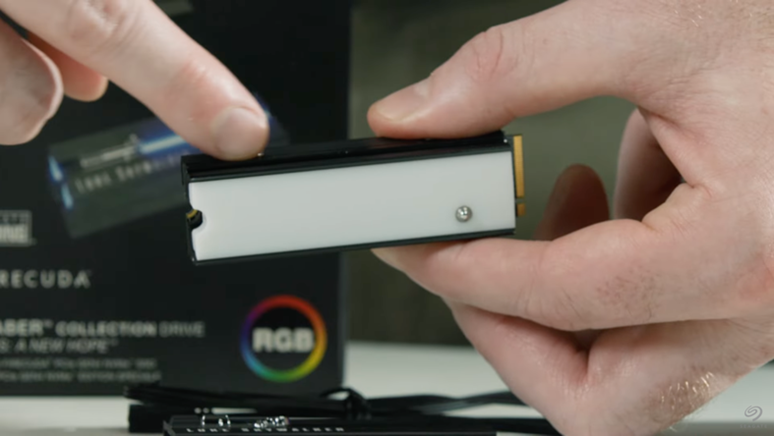 STEP 4
Note the corresponding grooved tracks on the faceplate you are going to swap in.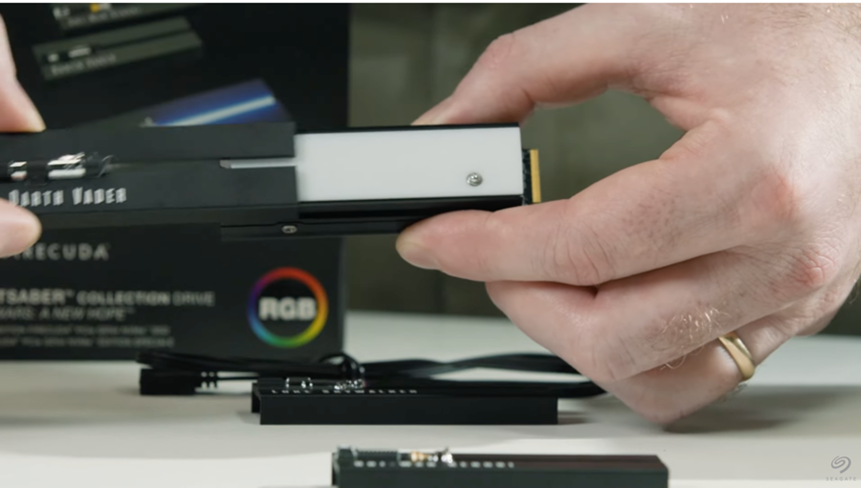 STEP 5
Align the tracks of the faceplate and gently slide it from the left or right until it clicks into place on the retention bearing.
RGB Color and Pattern Control
Refer to the manufacturer of your motherboard for details on the software used to control RGB colors and patterns.