A recent Seagate survey (via Harris Interactive) found that 54% of adults surveyed personally have lost or know someone who has lost files. Yet 25% never back up their digital assets. 72% ranked photos and videos as their most valued digital assets. We asked three professional photographers what advice they had for the rest of us. In Part 1, they told us about their hardware/software systems and revealed their backup strategies. Here are more tips for organizing digital assets.
The people who don't back up their digital assets say they don't need to, don't think about it, or it's too much effort. And yet, the majority have experienced data loss.
Professional photographers Jim Jordan, Tod Seelie, and Kwai Lam take thousands of photographs -- "a wedding or performance could easily be 2,000 images," says Lam – and have had to develop habits to help them manage these assets.
Here are their tips and suggestions on naming files, streamlining what you save, and redundant backups.
Name and tag
"Have a system and follow it. Name your files descriptively," says Lam. He applies keywords and meta data as he collects images. "That way you will be able to find that great picture of your dog or that vacation sunset years –and many many shots – later."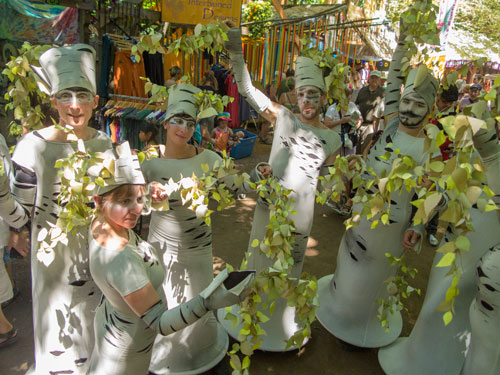 Figure 1: Photo by Kwai Lam at the Oregon Country Fair 2012
"I use Adobe Lightroom for managing my photographs," Lam adds. "From the camera cards they go onto my laptop, where they are given descriptive file names and organized into folders by date."
Streamline
Jordan advises photographers to edit their shoots as much as possible "and only keep the photos that you need to."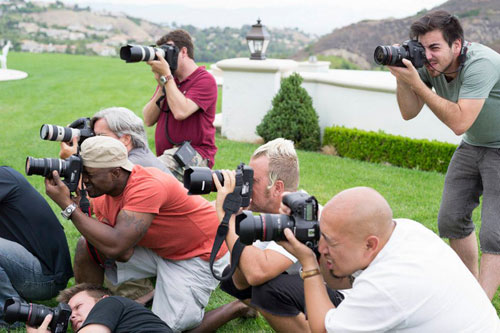 Figure 2: Jim Jordan teaching his photography class (third from right)
Similarly, Lam organize his files so that he can back them up in reasonable increments, and also find them even when his catalog isn't available. "If you are using a catalog application like Lightroom, Aperture, or iPhoto, etc., then make sure you have frequent backups of the catalog itself. Ideally, have one copy of your files at another location as well."
Be redundant
All three photographers use multiple backups. Seelie recommends offsite backups. "You could have a decent setup by just utilizing two separate drives and a trustworthy automatic duplication program," he says. "However that would leave you susceptible to fire or theft without an additional offsite option. By having a third drive that you update regularly and leave at a friend's house or in a safety deposit box you should be pretty well covered for whatever may come your way."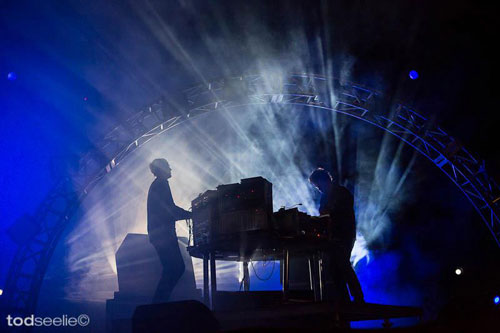 Figure 3: Photo by Tod Seelie of Simian Mobile Disco at FYF Fest 2012
Jordan suggests that people "should back up photos weekly (daily if they do a lot of retouching) and should always keep a backup of their backup because there may be one very special photo that can't be recovered."
"Back up everything several times… but be systematic… and don't wait till next week or next month to do it," notes Lam. "Ideally have one copy of your files at another location as well. Regarding multiple backups: drives are such a good value now, don't hesitate."
In summary
Hobbyist photographers like you and me often have hundreds of photographs saved on our computers. If we use consumer-level software such as Apple's iPhoto, Google's Picasa, or Adobe Photoshop Elements to edit and organize photo files, we are a step ahead – but still risk photo loss.
On the other hand, professional photographers have to store very large raw, converted, and manipulated files as well, so their digital storage issues are amplified. And they can't afford to put their digital content at risk.
"The question is not if your hard drive will fail, the question is when," Jim Jordan speaks from experience. "Losing all of my photos on a bad drive was one of the worst feelings in the world."
If you've postponed adding a backup system to your digital life, now is the time to change that. With automatic backup options available on Backup Plus drive's Dashboard, for example, you can set it up once and forget about it. How's that for peace of mind?
—By Christine Dorffi
---
Biographies
Jim Jordan shoots celebrities such as Leonardo Dicaprio, Drew Berrymore, Charlize Theron, Marisa Miller, to name a few, and shoots for clients such as Vogue, Vanity Fair, Elle, and Marie Claire. Jim also directs and shoots seamless campaigns for clients such as Mercedes Benz, J Crew, American Express, Warner Brothers, and many more. Jim now lives in LA and NYC, and shoots in the most picture perfect places around world.
Kwai Lam is an itinerant photographer specializing in portraiture and performance. While most of his work is in the USA, he has photographed and been published internationally. He is often an embedded photographer in spiritual, ceremonial, and contact improv communities. Based in Central Coastal california, his fine art work focusses on water. His work has been published in Magical Blend, The Advocate and RFD magazine, among other publications.
Tod Seelie has photographed in over twenty-five countries on five different continents and was recently profiled by the New York Times. His work has appeared in publications such as The NY Times, New York Magazine, Rolling Stone, Spin, Men's Journal, Juxtapoz, Thrasher, Vice, American Way, Art Forum, Art In America, Flash Art and Adbusters among others. Tod has exhibited work in solo and group shows in New York, Berlin, Tokyo, Paris, Milan, Sydney, San Francisco, Chicago, Miami and at Mass MoCA and the Philadelphia Art Alliance.