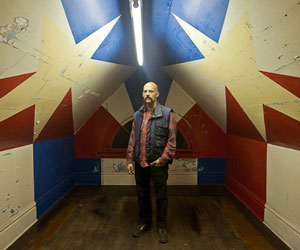 Figure 1: Photo of Tod Seelie by Tod Seelie
"Many years ago, after returning from a four-month long trip, I awoke the next morning to discover that my main drive had failed. I lost pretty much every digital photo I had ever taken, along with all the hi-res scans I had made of negatives over the years. It was the worst-nightmare scenario." Professional photographer Tod Seelie continues: "Needless to say I changed my storage practices after that."
Seelie isn't alone. A recent Seagate survey (via Harris Interactive) found that 54% of adults surveyed personally have lost or know someone who has lost files. Yet only 10% back up daily and 25% -- that's one in four --- never back up their digital assets.
72% of those surveyed ranked photos and videos as their most valued digital assets, and since professional photographers deal in enormous bytes of digital photos, who better to ask: What advice do they have for the rest of us? What software and hardware do they use for back ups? What do they do when they're on the go?
The transformative power of digital image loss
We asked photographers Tod Seelie (pictured above), Jim Jordan (pictured below), and Kwai Lam about their worst losses. "I hate to even have to think about it," Seelie recalled above. "With a professional service I was able to recover a lot of the images from the drive, but not all of them."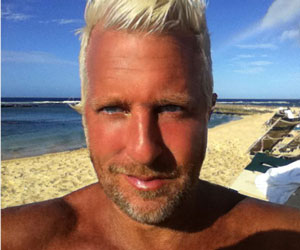 Figure 2: Photo of Jim Jordan by Jim Jordan
Jordan adds his tale of woe: "Several years ago I had my entire RAID system crash and I had to send the hard drives to a data recovery company. They were able to recover about 85-90% of the files so I was lucky, but it was an important lesson learned and that is why I now use Seagate hard drives and have a backup of my backup. I learned that you can never be too safe when it comes to backing up files."Lam's experience was one of adding insult to injury. "Several years ago not one but two drives in my archive machine (then a PC tower running Windows XP) failed," he says. "I was never able to recover the data...in fact there is no way to know exactly what went away. I do still have backup CDs from that period, but have not had time to go back and see what was on them."
Their back-up systems
Jordan uses multiple storage systems for his photography and video archive. "The main backup system I use is a large capacity Xyratex RAID consisting of twelve 3TB Seagate internal hard drives. This gives me an automatic backup of every file in my archive so I don't have to worry about how current my backup is."
"I also have a Drobo Pro loaded with 3TB Seagate hard drives which serves as a backup of my backup," Jordan says. "And as an extra safety precaution, I have two sets of hard drives for the Drobo and one set is always kept off site." His system is tied together using a Mac Pro server computer.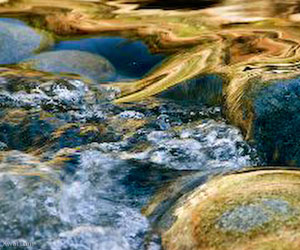 Figure 3: Photo by Kwai Lam, Water Series
Lam does a daily backup to two external portable drives and a weekly backup to an external desktop drive. He also backs up his Lightroom catalog. The "portable drives are like my negatives: a drive is never erased (and I have several dozen drives to prove it!). Right now I'm using a 1.5TB GoFlex drive and the Thunderbolt adapter. It's crazy fast. The MacBook Pro internal hard drive is a Momentus XT, which performs very well for Lightroom."
But Lam doesn't stop there. "The main archive is a ten-slot RAID NAS box, Synology DS1010. Currently it has 7 Barracuda 2 and 3TB drives, for a RAID6 capacity of 9TB (allowing two drives to fail without loss)."
Seelie used several hard drive setups to deal with both his working files and his ever-growing archive. "I use a Firewire RAID drive to work off of, providing speed and redundancy protection. Once a month's worth of images has been edited and is considered finished, I move a copy of those files to a separate drive intended as storage and protection. I then dupe that drive every couple months and store the duplicate drive offsite."
He's experimenting with online backup options, but feels these are still less than ideal for the large amount of data he needs to store and the available internet connection speeds.
Backing up on-the-go
Seelie uses a combination of memory cards backed up to a portable hard drive when on the road, giving him two copies of each photo.
"I always rely on my Drobo location drive that is filled with four 2TB Seagate hard drives" while on the job, says Jordan. "It's a portable RAID system that has a large capacity and puts my mind at ease knowing that the photos are safe and backed up."
Both Seelie and Lam stress the importance of segragating the backups. Seelie's memory cards and his external drive are kept in separate bags at all times. Lam's two external drives and his laptop (to which he has downloaded images) never go in the same bag – "Preferably carried separately in three places." He also transfers the images to his NAS box at his office when the internet connection allows it.
"Solutions like Seagate's BlackArmor that create a 'personal cloud' and allow you to access your archive remotely can be surprisingly useful," adds Lam. "I've been able to meet last minute editorial requests for images when on the road thanks to remote access to my archive."
Not if, but when
Hard drives fail, as all three attest.
"Don't be in denial and think that your hard drive won't crash," says Jordan. "Be prepared for when it does and backup your backups with reliable drives like the ones I use from Seagate!" Jordan adds that digital photo recovery is "a lot more expensive than buying extra hard drives."
"A friend lost three months of his graduate art school work when his desktop drive bounced off the floor while running," Lam warns. "He hadn't spent the $100 to buy another drive."
In Part 2, Jordan, Seelie, and Lam talk more about how they've learned to organize their digital assets.
Go to Part 2.
For more how-to inspiration, visit SeagateCreative — Creative tips, tools and processes shared by renowned artists, DIY geniuses, and you.
—By Christine Dorffi
Biographies
Jim Jordan shoots celebrities such as Leonardo Dicaprio, Drew Berrymore, Charlize Theron, Marisa Miller, to name a few, and shoots for clients such as Vogue, Vanity Fair, Elle, and Marie Claire. Jim also directs and shoots seamless campaigns for clients such as Mercedes Benz, J Crew, American Express, Warner Brothers, and many more. Jim now lives in LA and NYC, and shoots in the most picture perfect places around world.
Kwai Lam is an itinerant photographer specializing in portraiture and performance. While most of his work is in the USA, he has photographed and been published internationally. He is often an embedded photographer in spiritual, ceremonial, and contact improv communities. Based in Central Coastal california, his fine art work focusses on water. His work has been published in Magical Blend, The Advocate and RFD magazine, among other publications.
Tod Seelie has photographed in over twenty-five countries on five different continents and was recently profiled by the New York Times. His work has appeared in publications such as The NY Times, New York Magazine, Rolling Stone, Spin, Men's Journal, Juxtapoz, Thrasher, Vice, American Way, Art Forum, Art In America, Flash Art and Adbusters among others. Tod has exhibited work in solo and group shows in New York, Berlin, Tokyo, Paris, Milan, Sydney, San Francisco, Chicago, Miami and at Mass MoCA and the Philadelphia Art Alliance.