Note: When this article refers to Wireless Device it is referring to a Seagate Wireless Plus or a Seagate Wireless.

To optimize battery life and transfer speeds, you may choose to disconnect your Wireless Device from the Internet so that your mobile device or computer will only connect to the Wireless Device signal. Please follow this procedure to disconnect from the Internet and keep your computer or mobile device connected to the Wireless Device's signal:
Power on your Wireless Device and wait for the LED to turn solid blue.
If using a mobile device and if you have not yet done so, download and install the Seagate Media App from your app store.
In the Wi-Fi settings of your mobile device or computer, select your Wireless Device.
On a mobile device: Launch the Seagate Media App.

On a computer: Open a browser and type the following into the address bar:
172.25.0.1
The browser automatically accesses the Wireless Device user interface.
Locate the wireless icon , which you can find on it's own if you are using a web browser, or inside the triple dot menu if you are using the Seagate Media app version 2.6 or later. Depending on your operating system, the triple dot menu will be located in different areas.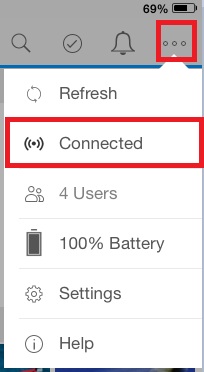 To disconnect from the internet, tap on the Wireless icon. Slide the option to the left to leave the concurrent connection.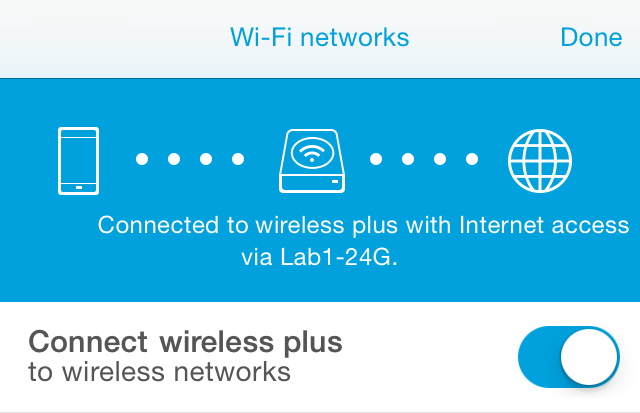 If you are using the 2.6 version of the Seagate Media app or later on iOS, it will look similar to the following image instead:

On Android the wireless icon is located under the Three Bar menu at the top left of the applications.