Please follow this procedure to use Airplay on iOS 7+ devices to stream movies or music from Seagate Wireless Plus or Seagate Wireless to AppleTV.
This article assumes that you have already successfully connected your Apple TV device to your home network. If you need assistance with this, please consult Apple support.
Connect your mobile device to the Wi-Fi network of your Wireless Plus or Seagate Wireless drive.
Connect the Wireless Plus concurrently to the iOS deice and your home Wi-Fi network.
Launch your web browser and type the IP address of the drive 172.25.0.1 into the address bar and tap go.
     3. Click the Wi-Fi icon at the top right corner of your web browser window.
 
     4. Select the network you want to join. If security is enabled on the selected Wi-Fi network, enter the required password and choose join network.
     5. Once you have chosen your network, it will begin to connect you to the Internet and your Wireless Plus or Seagate Wireless drive at the same time.
     6. You will notice that the Wi-Fi icon changes.
     7. From the home screen of your iOS 7+ device swipe the screen from the bottom to the top to access the Control Center.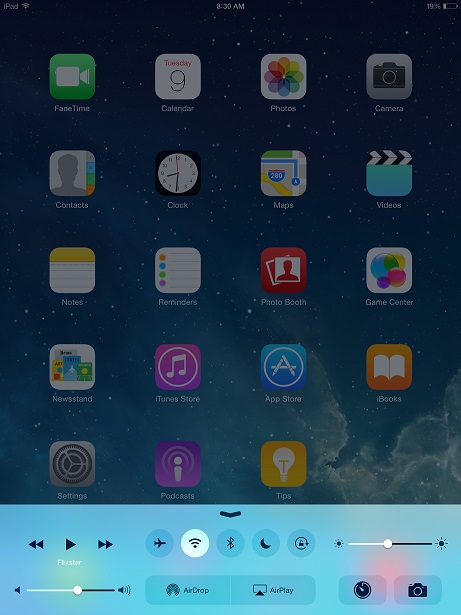 8. Tap the Airplay icon.


     9. Select "AppleTV" option from the menu. Note: For videos and music do not choose Mirroring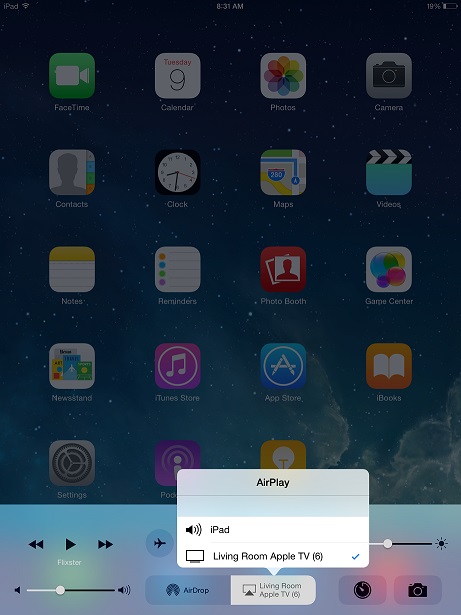 10. Launch the Seagate Media app on your mobile device and select a media library you wish to play, you will           notice streaming icon in red below.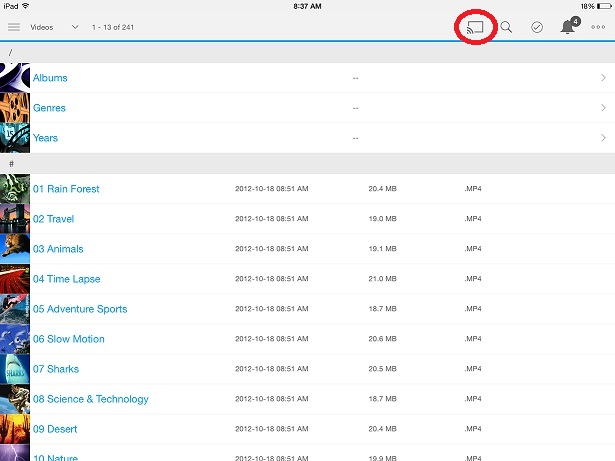 11. Select the media file you want to stream to your Apple TV and it will broadcast on your television.