Apple introduced a new security feature in macOS 13 (Ventura) for Apple Silcon based portable Macs. When a new USB or Thunderbolt external drive is connected one of the following prompts will be displayed: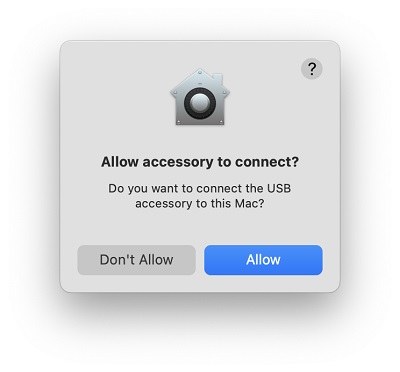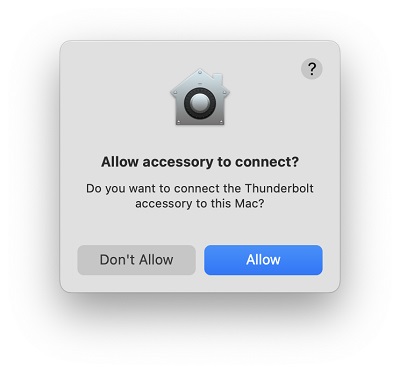 This prompt requires users to click 'Allow' before the external drive is accessible. If 'Don't Allow' is clicked, disconnect and reconnect the drive to be prompted again.
This setting can be changed to prevent the prompt from showing.
To change this setting:
Click the Apple Icon > System Settings > Privacy & Security
Under Security, locate Allow accessories to connect
Click Ask for new accessories
Select 'Always' to prevent the prompt from showing