Battery life can be affected by a variety of factors. To obtain optimal battery life, it is recommended that the following guidelines are followed:
One single user playing a single movie
Use the Wireless Drive app

Download the Wireless Drive app from your mobile device's app store. Using a browser to stream content may take up more battery life.
Play content using the built-in player rather than third-party apps.  This can be found by tapping on the gear, selecting "Device", "Settings", then make sure that "Use the Wireless Drive Media app to play video files" is in the Off position.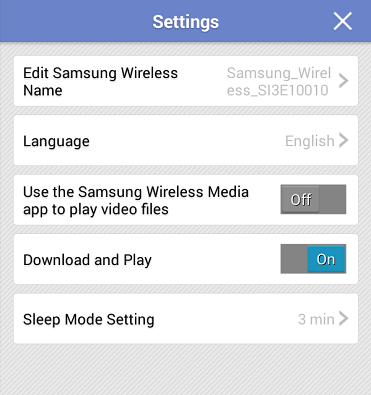 Turn on the Download and Play option under the Settings menu.  This downloads the video to your device while you're streaming and then begins playing from your device once it's done downloading.  This saves battery life on your Samsung Wireless.
Non-DRM content

Content protected by Digital Rights Management (DRM) must be streamed from your Samsung Wireless to your mobile device.
Minimize the distance between the Samsung Wireless device and your mobile device
Do not connect to the internet and the Samsung Wireless at the same time

Launch the Wireless Drive app.
In the upper right hand corner, tap on the gear symbol.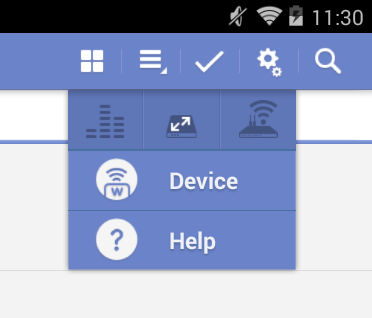 Ensure you are not connected to any Wi-Fi network. If the symbol displays as above, you have successfully disconnected from the Internet.
To disconnect from your wi-fi network, tap the wi-fi icon.
Select the right arrow, then tap Disconnect.
The battery may not be fully charged from the factory.  Please use the charger to charge the battery to full strength before its first use.