If your Seagate Duet drive fails, or you need to replace it with another for any other reason, you can follow the steps below to restore the data from your Amazon Drive and restart the sync process to your replacement Seagate Duet drive.
Unplug the Seagate Duet drive you are replacing.

Plug in the replacement Seagate Duet drive.

You may get a popup asking what you want to do with the drive, if so click Replace Drive.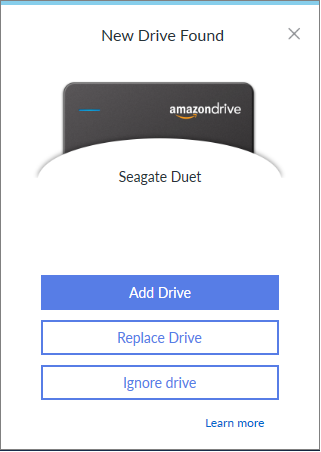 If you don't get this popup, click on the Settings gear icon in the upper right of the Seagate Duet software and then select "Add New Drive"

Select the drive you want to replace using the drop down menu, then select "Replace Drive"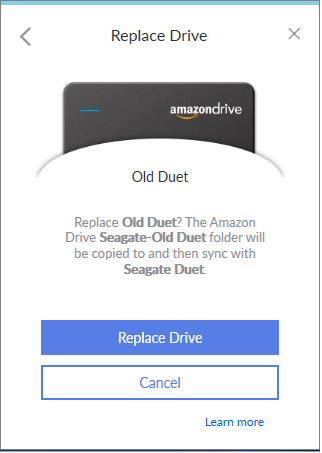 The Seagate Duet software should then start downloading everything that was on your old Seagate Duet drive to your replacement drive.  The time this takes will depend on how much data you had on the old drive, as well as your Internet speed.