Note: When this article refers to a Wireless Device it is referring to a Seagate Wireless Plus, a Seagate Wireless, or a Seagate Satellite.
 
When this article refers to Consumer NAS it is referring to both the Seagate Personal Cloud and the Seagate Central.

Please follow these instructions when setting up the Seagate Media App for the first time.
 
Download the App from your device's App store.  You can find it by searching for Seagate Media.

If using a Wireless Device, once installed, connect your mobile device to your Wireless Device's network.  For Consumer NAS skip to step 3.
Go into settings on your mobile device and select Wi-Fi.

Select the Seagate Wireless Device from the list of wireless networks.
Launch the Seagate Media App.

When the app loads you will see a Getting Started screen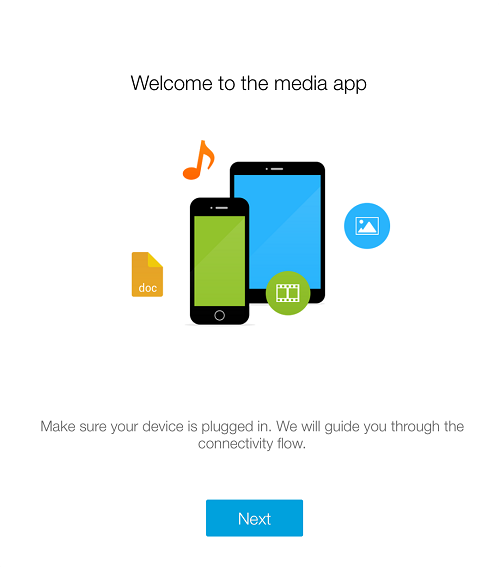 Follow the instructions to confirm you can play a video and connect to the Internet
When using the Seagate Media App with your Consumer NAS follow these steps:
 
Make sure that your mobile device is on the same network as your Consumer NAS.

Launch the Seagate Media App

If you have more than one Consumer NAS on your network, tap the one that you want to set up


When the app loads you will see a Getting Started screen



Follow the instructions to confirm that you can play videos and setup remote access
 
For a video of this process see:  
http://www.youtube.com/watch?v=aWbBPaMkC3Y