Seagate wants to provide the best possible Toolkit experience so you may be presented with the following screen during installation or after an update.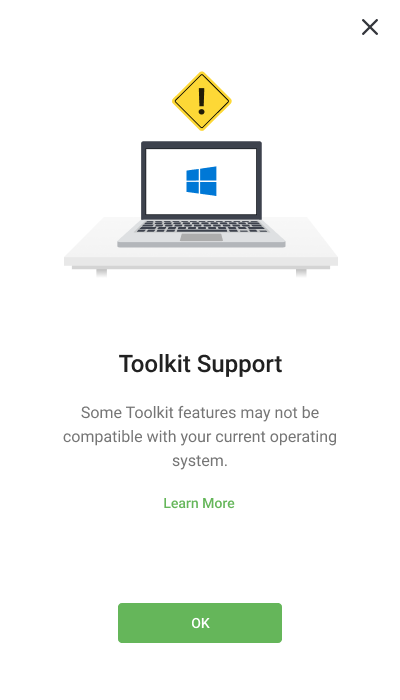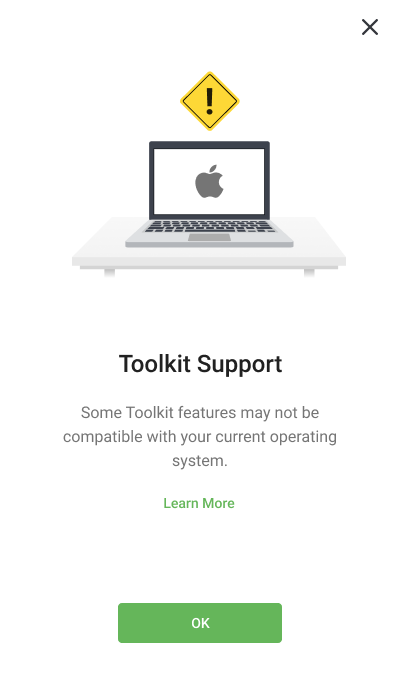 Toolkit currently supports the following operating systems:
Windows – 7, 8/8.1, and 10
Mac – 10.12 (Sierra) and later
This message is to inform you that some features within Toolkit may not be compatible with your current operating system. However, this will not prevent you from installing or updating Toolkit. The software should continue to install or update normally but it is important to remember that the best experience will be found on supported operating systems. Supported operating systems will continue to change as new operating systems are released and technology advances.