The Seagate Wireless has the capability to sync all, or some, of your folders that are on Google Drive. 
 
 
To enable this feature your Seagate Wireless Plus must be connected to the internet. To set up a concurrent connection, please see How to Connect to the Internet While Connected to the Seagate Wireless Plus at the end of this article.
 

Once connected to the internet, follow the below steps to connect the Seagate Wireless Plus to a Google account:
 
1. Open the Seagate Media application on your mobile device or browse to the Seagate Wireless webpage on your desktop computer.
 
2. Select Settings.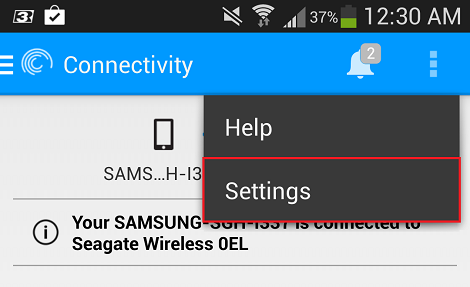 3. Select Cloud Storage from the options.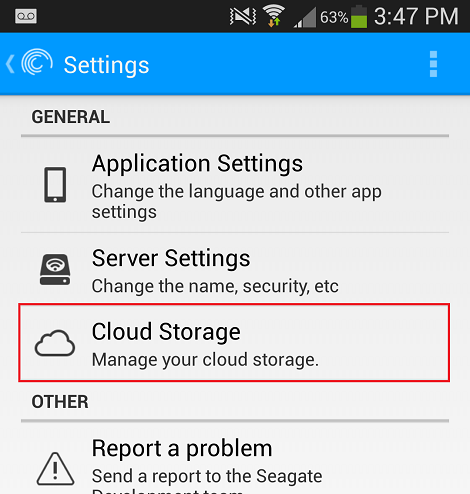 4. Select Sign in to Google Drive.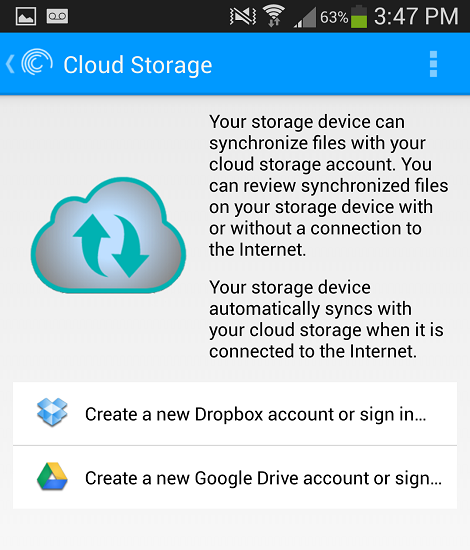 5. Provide your Google account credentials. This is authenticated by Google directly.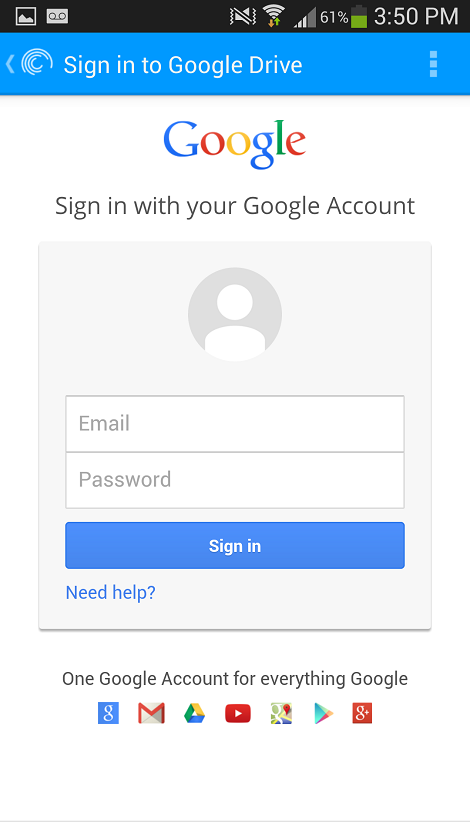 6. Allow the Seagate Media application to access your Google account.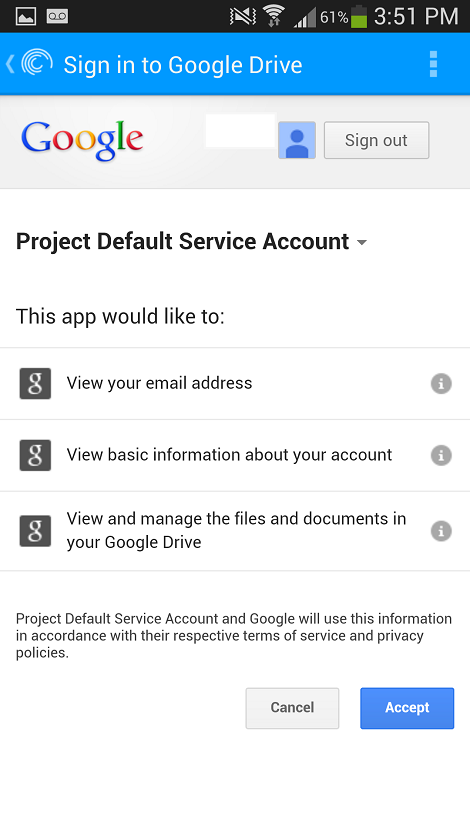 7. You will be taken back to the Seagate Media application and your folders will Synchronize.
You can turn synchronization off or on for individual folders as desired.
 
Your Seagate Wireless Plus is now set up to synchronize to your Google Drive.
 
8. To find the content from your Google Drive, open the content section and select On the Seagate Wireless, then it will list your Google Drive folder.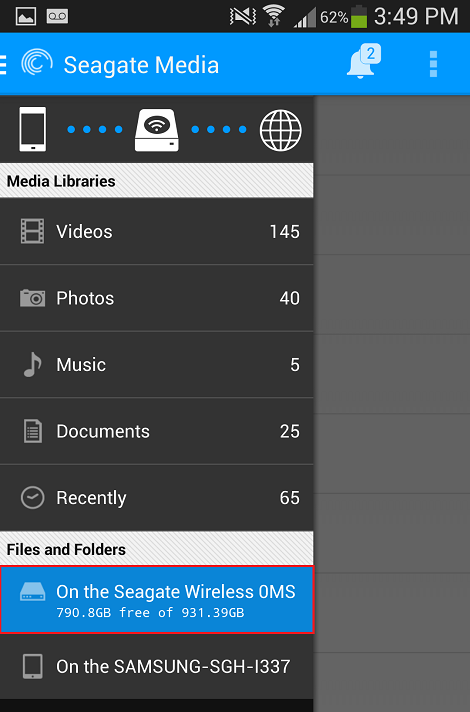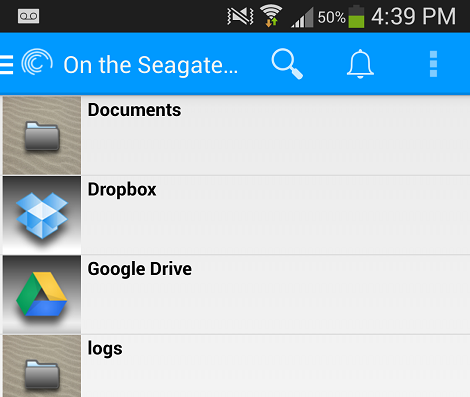 To disconnect Google Drive from the Seagate Wireless Plus you can select Log Out from the Google Drive section of the Cloud Storage options. You will need to confirm whether you wish to keep your files or delete them from the Seagate Wireless.
How to Connect to the Internet While Connected to the Seagate Wireless Plus.
Power on the Wireless Plus and wait for the LED to illuminate solid blue.

From your computer or mobile device, in the device's WiFi settings, select the Wireless Plus.

Launch the Seagate Media app or launch a web browser and type the following into the address bar:
172.25.0.1 

Then press Enter.

Click the WiFi icon at the top of the Seagate Media app or browser window.

Select the network you want to join. If security is enabled on the selected WiFi network, enter the required password.

Once you have chosen your network, it will begin to connect you to the internet and your Wireless Plus at the same time.
A message displays stating that you are no longer connected to the Seagate Wireless Plus drive. This is normal. Please allow 45-60 seconds for it to reconnect with the Seagate Wireless Plus and the selected WiFi network.
The WiFi icon changes. 
Your device is now connected concurrently.
This means that you are able to browse the Internet and view the media stored on the Wireless Plus simultaneously.