YOUR DATA DESERVES THE GUARDIAN SERIES
Market Leader In Surveillance Storage
Seagate has dominated the data storage industry for 40 years, because we understand your unique data storage challenges.
We crafted SkyHawk™ AI 16TB surveillance hard drives to help you achieve your goals.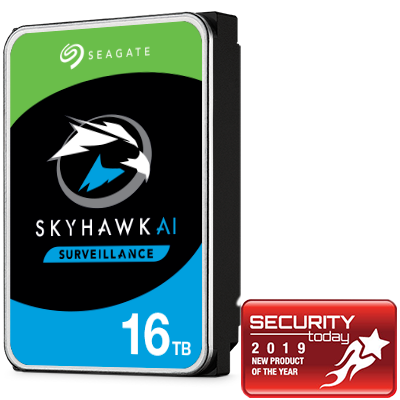 SKYHAWK SURVEILLANCE HARD DRIVES
How Much Storage Do I Need?
24×7 workloads can leverage up to 16TB with drives designed for DVR and NVR systems. SkyHawk surveillance drives are equipped with enhanced ImagePerfect™ and SkyHawk Health Management to help you sail through your toughest challenges.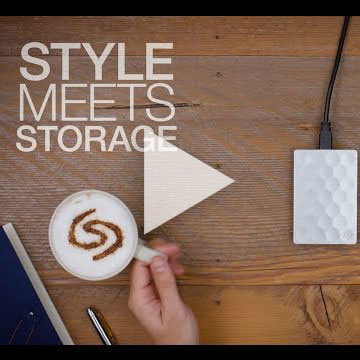 Does your surveillance data need the strength of SkyHawk? Calculate your storage needs.
Calculate your storage needs.
SKYHAWK AI
Designed for AI Surveillance
We've made the right drive for your unique surveillance challenges.
Supports up to 64 HD cameras and 32 additional AI streams1
Now offering capacities up to 16TB
Delivers zero dropped frames with ImagePerfect AI
Enterprise-class workload rates at 550TB/yr for high reliability
1. 32 AI streams = 16 AI channels
24×7 CLEAR STREAMING
Smooth Video Streaming
SkyHawk's innovative ImagePerfect and ImagePerfect AI firmware are the clearest choices in the industry.
Watch a video that explains how ImagePerfect firmware enables better performance in surveillance environments.
Read a short tech paper to learn how ImagePerfect firmware optimizes for smooth video streaming and zero dropped frames.
Drive health and data recovery
Manage Drive Health
SkyHawk Health Management (SHM) is drive monitoring software designed for prevention, intervention, and recovery. It is available on standard SkyHawk and SKyHawk AI surveillance hard drives.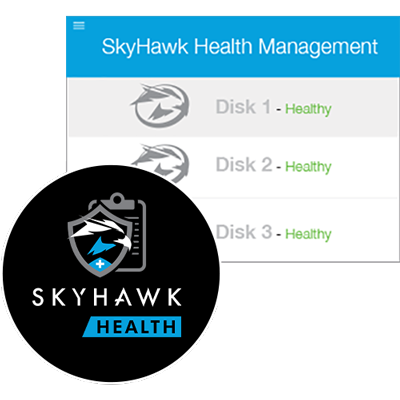 Protect Your Drive
Every SkyHawk and SkyHawk AI hard drive offers optional Seagate Data Recovery Plan to protect against problems that can cause data loss.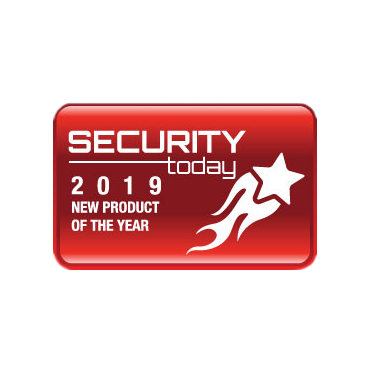 "The Security Today New Product of the Year Award honors the outstanding product development achievements of security equipment manufacturers whose products are considered to be particularly noteworthy in their ability to improve security."
Security Today
"IC Realtime represents "Quality and Integrity" - a standard by which others are measured. The surveillance drives in our recorders are no exception to who we are - which is why partnering with Seagate made clear sense. We are pleased with the performance & service life and as a result, overall failure rates have been reduced."
Andrew Nassar,
Executive VP of Technology at IC Realtime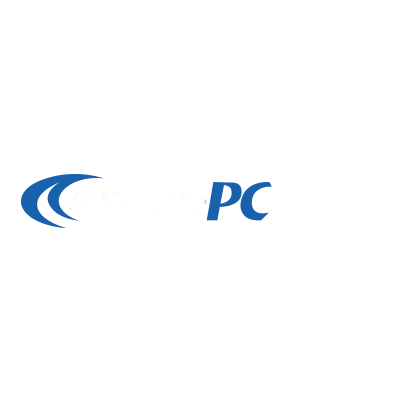 "The DVR hard drive achieves transfer rates that are significantly above 200 MB/s both when reading and writing sequential data This makes the SkyHawk in its 14 TB version one of the fastest hard drives we have tested so far."
Nils Waldmann,
Reviewer at Allround_PC
"Crystal Vision insists on Seagate SkyHawk surveillance-optimized hard drives as an ideal high-performance solution with unmatched reliability, designed for ease-of-use and to meet the high demands of DIY surveillance consumers."
Peter Park,
Senior Operations Officer at Crystal Vision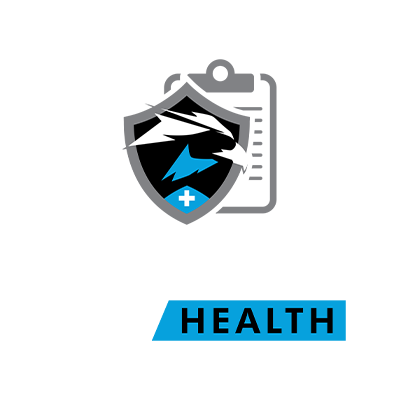 "Thanks to SHM, we have mastered the working state of hard drives at all times."
Gao Liang,
General Manager of Engineering at Kingtion Technology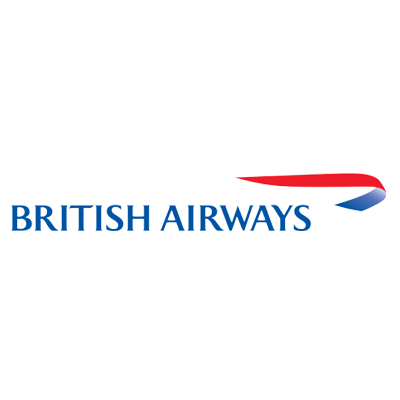 "The SkyHawk surveillance drives operate with an extreme workload rating, low power consumption, provide long-term drive reliability and can operate in harsh environments, withstanding a variety of temperature ranges—ideal for British Airways i360 being on the seafront."
Christopher Dean,
Owner at Brighton CCTV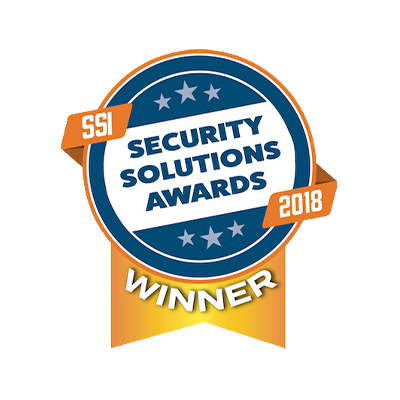 "The real test for manufacturers' products — especially when dealing in the sometimes life-or-death realm of security and safety — is how they truly meet the needs of both the security integrator and their customer."
Scott Goldfine,
Editor-in-Chief and Associate Publisher at SSI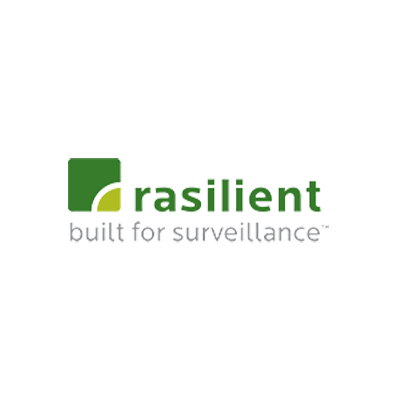 "After switching to Seagate, we have lower disk failure rates, and we also achieved a remarkable NFD (no frame drop) during our solution partner certification with Milestone System's Xprotect VMS."
Bing Wan,
Director of Middle East Operations at Rasilient Systems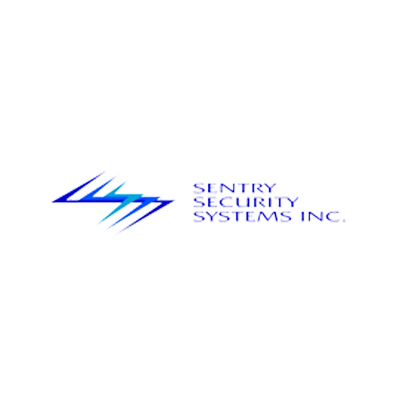 "All NVRs built by Sentry Security Systems Inc. now feature Seagate SkyHawk surveillance drives because of their proven reliability, increasing performance and recording throughput on our servers."
Nick Keller,
Manager of Technical Services at Sentry Security Systems Inc.
Seagate Surveillance Hard Drives
SkyHawkTM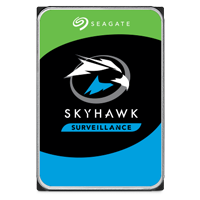 Perfect For
SMB-surveillance DVR and NVR
Capacity
8TB, 6TB, 4TB, 3TB, 2TB, 1TB
Health Management
8TB, 6TB, 4TB
RV Sensors
Yes1
AI Streaming Optimized
-
# of HD Cameras Supported
1 to 64
Workload Rating
180TB/yr
Rescue Service Recovery Services
Optional
Warranty
3 years
Buy Now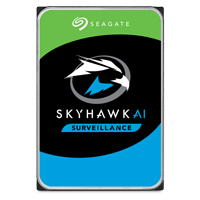 Perfect For
AI-surveillance NVR
Capacity
16TB, 14TB, 12TB, 10TB, 8TB
Health Management
16TB, 14TB, 12TB, 10TB, 8TB
RV Sensors
Yes
AI Streaming Optimized
Yes, 32 AI streams
# of HD Cameras Supported
1 to 64
Workload Rating
550TB/yr
Rescue Service Recovery Services
Included
Warranty
3 years
Buy Now
Exos®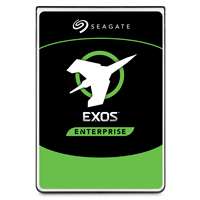 Perfect For
Centralized back-end storage
Capacity
16TB, 14TB,12TB, 10TB, 8TB, 6TB, 4TB, 2TB, 1TB
Health Management
-
RV Sensors
Yes
AI Streaming Optimized
-
# of HD Cameras Supported
-
Workload Rating
550TB/yr
Rescue Service Recovery Services
Optional
Warranty
5 years
Buy Now
1. Available on capacities above 3TB