YOUR DATA DESERVES THE GUARDIAN SERIES
Market Leader In Surveillance Storage
Seagate has dominated the data storage industry for 40 years.
We understand your unique data storage challenges, and crafted SkyHawk™ AI 14TB surveillance hard drives to help you achieve your goals.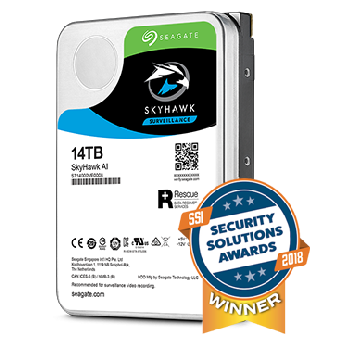 SKYHAWK SURVEILLANCE HARD DRIVES
See More. Store More.
24×7 workloads can leverage up to 14TB with drives designed for DVR and NVR systems. SkyHawk surveillance drives are equipped with enhanced ImagePerfect™ and SkyHawk Health Management to help you sail through your toughest challenges.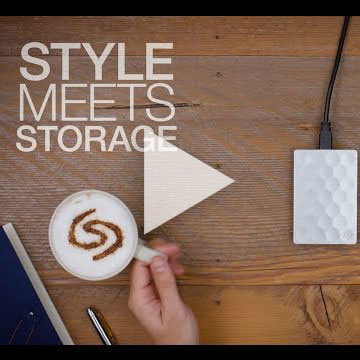 Supports up to 64 HD cameras
Minimizes dropped frames
Reduces downtime
Does your surveillance data need the strength of SkyHawk?
Calculate your storage needs.

CALCULATE NOW
SKYHAWK AI
Designed for AI Surveillance
We've made the right drive for your unique surveillance challenges.
Supports up to 64 HD cameras and 32 additional AI streams1
Delivers zero dropped frames with ImagePerfect AI
Enterprise-class workload rates at 550TB/yr for high reliability
1. 16 AI streams = 8 AI channels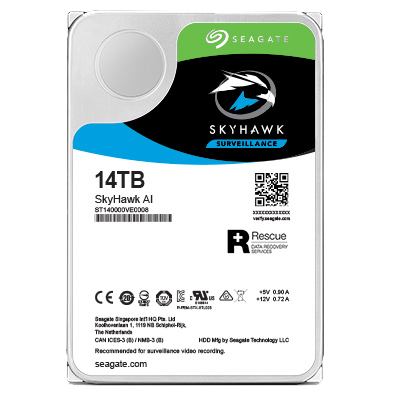 24×7 CLEAR STREAMING
Smart Surveillance
SkyHawk's innovative ImagePerfect and ImagePerfect AI firmware are the clearest choices in the industry.
Watch a video that explains how ImagePerfect firmware enables better performance in surveillance environments.
Read a short tech paper to learn how ImagePerfect firmware optimizes for smooth video streaming and zero dropped frames.
Maintain Drive Health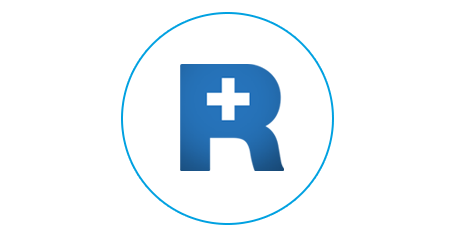 Every SkyHawk and SkyHawk AI hard drive offers optional Seagate Data Recovery Plan to protect against problems that can cause data loss. SkyHawk Health Management (SHM) is drive monitoring software designed for prevention, intervention, and recovery. It is available on standard SkyHawk surveillance hard drives.
2018 Security Solutions Award Winner

"The real test for manufacturers' products — especially when dealing in the sometimes life-or-death realm of security and safety — is how they truly meet the needs of both the security integrator and their customer."

"The DVR hard drive achieves transfer rates that are significantly above 200 MB/s both when reading and writing sequential data This makes the SkyHawk in its 14 TB version one of the fastest hard drives we have tested so far."

"Crystal Vision insists on Seagate SkyHawk surveillance-optimized hard drives as an ideal high-performance solution with unmatched reliability, designed for ease-of-use and to meet the high demands of DIY surveillance consumers."

"Thanks to SHM, we have mastered the working state of hard drives at all times."

"The SkyHawk surveillance drives operate with an extreme workload rating, low power consumption, provide long-term drive reliability and can operate in harsh environments, withstanding a variety of temperature ranges – ideal for British Airways i360 being on the seafront."
"After switching to Seagate, we have lower disk failure rates, and we also achieved a remarkable NFD (no frame drop) during our solution partner certification with Milestone System's Xprotect VMS."
1. Coming soon
2. Available on capacities above 3TB