There may be instances when Seagate DiscWizard displays the following error message:
"Failed to change startup type of scheduler service"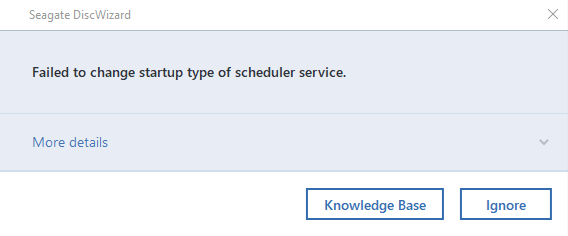 This article covers collecting a system report to be used for troubleshooting purposes.
To generate a system report, proceed with the following steps:
Launch Seagate DiscWizard
On the sidebar, click Help



Click Generate System Report
Note: Click Yes on any prompts asking for permissions during this process 


DiscWizard will start generating the report. This may take several minutes to complete.
Once complete, click Save:



Once saved, please send the system report to us. Use the Contact Us page to create a case if one doesn't already exist.