FAQ: What is an Image Backup? Why is it needed?
Imaging is a way of backing up the computer that allows you to store the entire computer, including the operating system and programs, in a single file (an "image") that can be used to restore the computer to exactly the way it was when the image was made. This is a good way to recover from major hardware failure without having to spend lots of time reinstalling programs, restoring data, etc.
An image backup created with DiscWizard can only be restored to the exact same computer it was created on.
To start the Image Backup you will need to open the DiscWizard software and click on the Backup selection.
 
Click Add Backup at the bottom left of the window and name your backup so you can identify it later.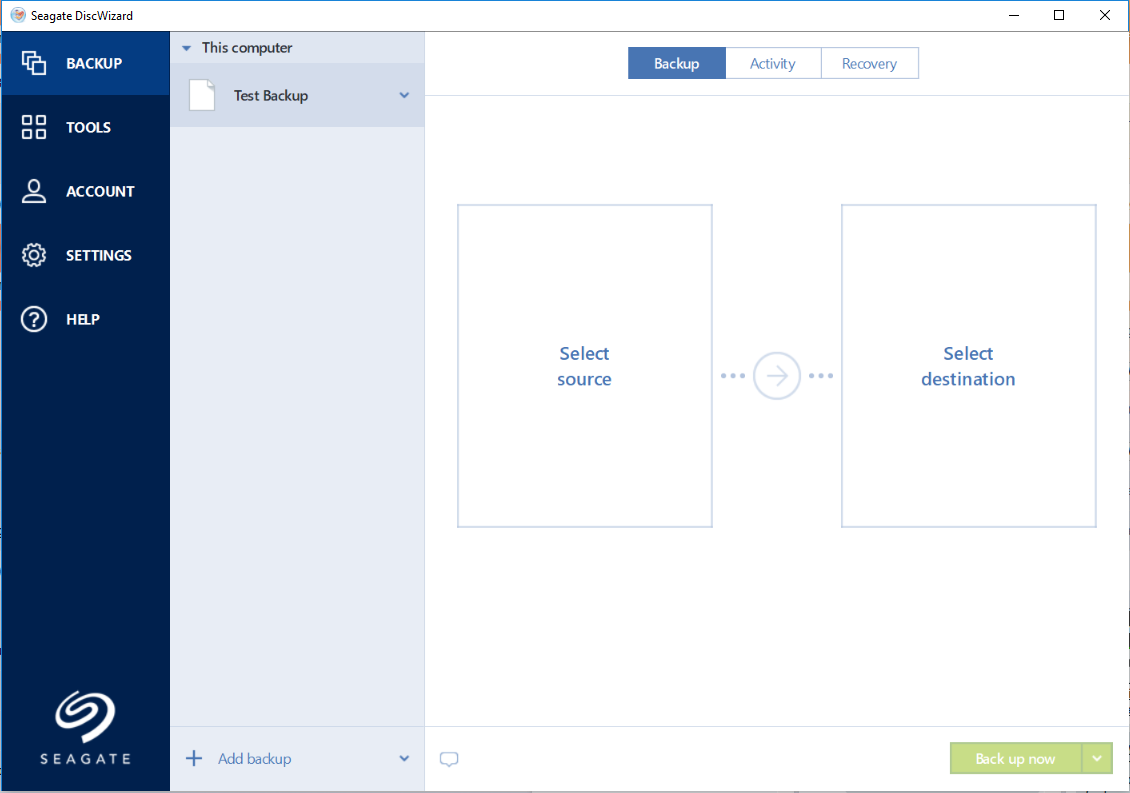 Click Select source and then click on Entire PC.  Next, click on Select destination and choose the external drive where you want to save the image backup. 
Click on Backup Now at the bottom right of the window to prompt the backup to start. The backup will begin and display a status bar.
*Disc Wizard backups are created as a .tib file and the default location is the root of the destination you chose if you did not specify a folder. 
*For more information regarding Backup options you can access the built in help guide through the Help selection on the left side of the software.