There are situations where removing the active flag from a partition is needed. One reason to remove this flag is if an external drive is preventing the system from booting while attached.
WARNING: Do NOT remove the active flag from your boot drive.
Use the following steps to remove the active flag:
Open Disk Management to determine the correct drive number. This example screenshot shows the Seagate drive as 'Disk 1', but your drive may be assigned another number. Please double check to ensure you select the right drive.Our example also only has one partition so make sure that the correct partition is selected if you have more than one partition.
Launch Diskpart, a simple Windows search should work.
Type the following to remove the active flag on the partition:
Type 'list disk'
Type 'select disk 1'
Type 'select partition 1'
Type 'inactive'
Here is an example of how it should look in diskpart: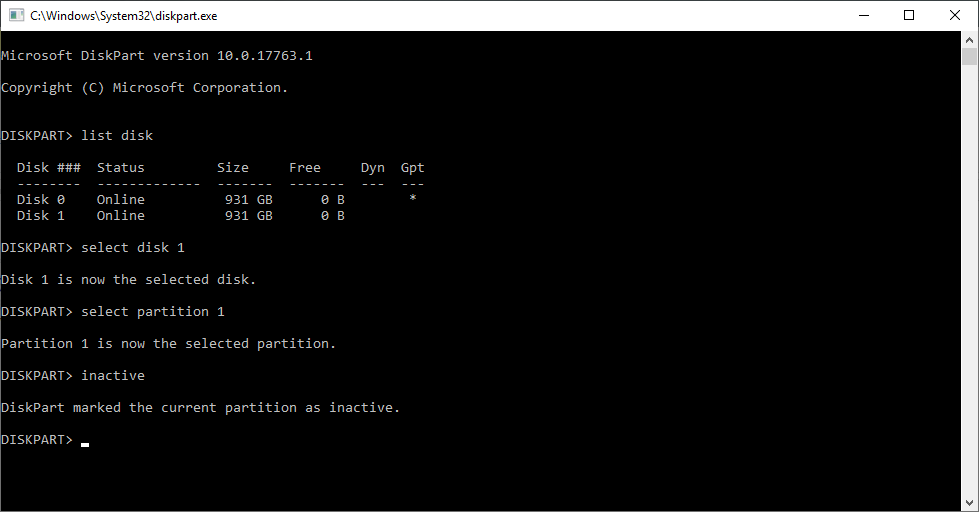 Once complete the Disk Management should reflect the change: